Sindhu Dance Festival kick started in the city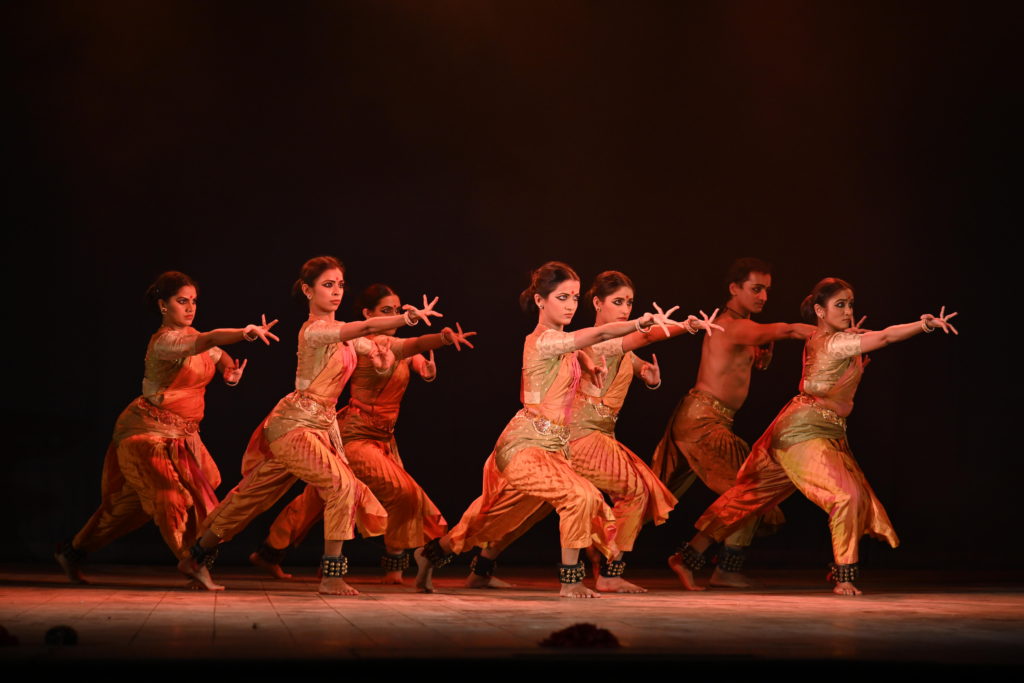 Pune, March 2, 2019 : Puneites got an opportunity to witness a unique dance performance- 'Vasant-Grishma-Varsha-Shishir-Vasant' which beautifully unfolded the four seasons of nature as experienced in the outer world and by inner self.
The 5th edition of 'Sindhu Dance Festival', a distinguished 3-day dance festival kick started on Friday in the city at Balgandharva Rangamandir. The festival jointly presented by Sankhya Dance Creation and Mudra Centre of Performing Arts is brainchild of famous Bharatnatyam dancer Vaibhav Arekar & Kathak dancer Sushant Jadhav and is organized by Bharatnatyam Dancer Poonam Gokhale.The Festival will be held at Tilak Smarak Mandir till Sunday, March 3 at 6.30pm.
On the first day of the festival, a special premiere show of choreographed poetry- 'Vasant-Grishma-Varsha-Shishir-Vasant' was presented by the dancers. The show was conceptualized by Vaibhav Aarekar and designed by Sushant Jadhav. In this unique performance, the dancers reflected the moods of seasons as experienced 'outside' and 'within'. The dancers painted an external frame of seasons as seen and experienced, followed by the depiction of the personal stories of anger and conflict; of love and pain; of void and isolation and of hope-celebration. The distinguished performance was very well received by the audience.
On the concluding day of the festival, in the morning session,a  lecture demonstration will be conducted by Purva Dhanashree on 'VilasiniNatyam' which is a rare style of dancing that is originated in Andhra Pradesh. While, Anita Ratnam, will speak about the modern sensibilities in classical dance in the session 'Neo Bharatnatyam'.This program will take place at 9.30 am on Sunday, March 3, at Sudarshan Rangamanch and is free and open for all.