Son born on the day of counting, this Muslim family named him Narendra Modi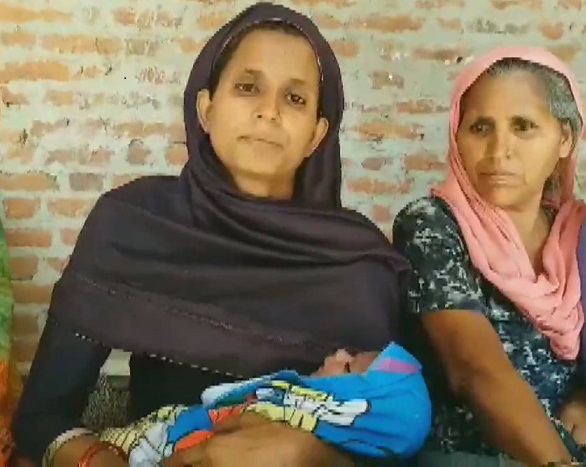 Gonda, Uttar Pradesh : On May 23, a baby boy was born in a Muslim family in Gonda district of UP on the day of counting of votes. The child's mother named her son Narendra  Modi. The story of this name is slightly different.
The child's mother, Mehnaj, said that she called her husband in Dubai to inform him about their son. And he asked 'Kya Narendra Modi aaya hai' (Has Narendra Modi won). Hence, she named him as Narendra Damodardas Modi.
Mehnaj said that her husband and family members supported her after she insisted. An affidavit in this regard has been submitted to the District Magistrate (DM) office.
Idris, a resident of Meharor village in Parsapur, Wazirganj in Gonda district of Uttar Pradesh, told that his son Mushtaq works in Dubai. Idris said that on May 23, everyone's eyes were fixed on the results of the Lok Sabha elections. On that day Mehnaj delivered a baby boy and and I became Baba (grandfather).
As the head of the family, Idris said that he is very happy that Narendra Modi will become Prime Minister once again. This happiness doubled when his grandson was born on the same day in their house. Idris said that Mehnaz has two daughters before and 'Narendra Modi' is her third child.
In the Lok Sabha elections, the people of the country have given a huge majority to BJP on the name and work of Narendra Modi. This time too the public has a lot of hope from Narendra Modi. In the results declared on May 23, BJP has crossed the figure of 300 on this issue alone. BJP alone got 303 seats, with NDA 348 seats.
Follow Punekar News: