Speed guns to curb your need for speed on Mumbai-Pune Expressway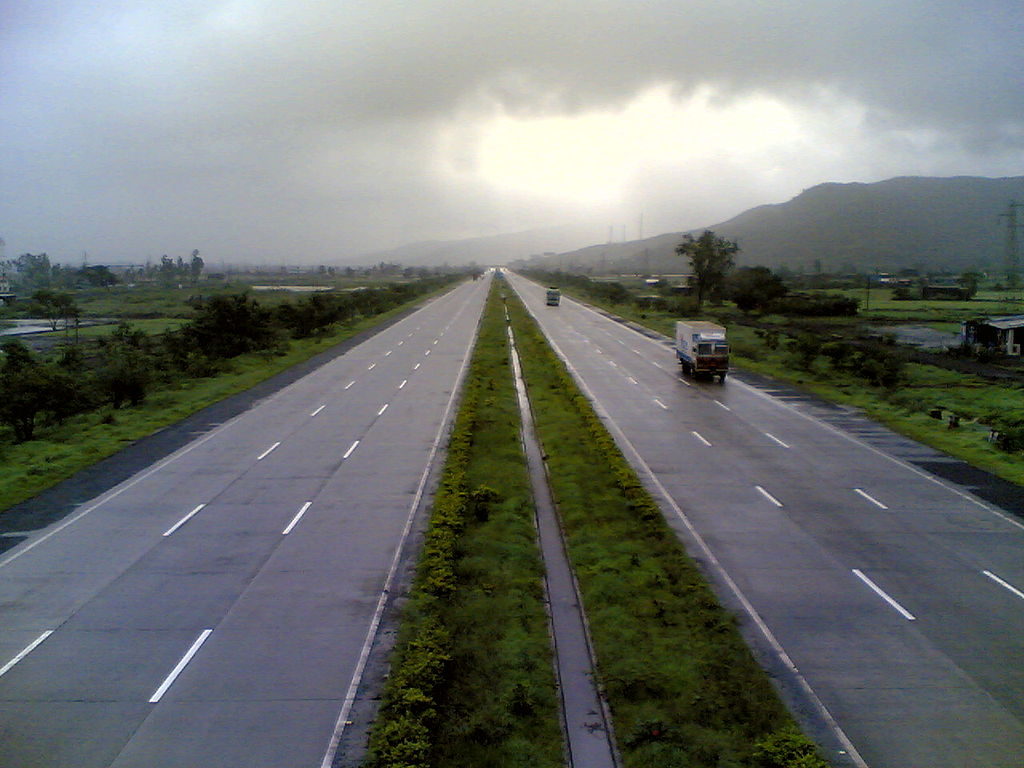 Pune – The highway police has started using speed gun to take action against drivers for speed limit violation.
For the past 18 years vehicles speed have been kept at 80 kilometers per hour, which has been increased upto 120 km/hr. Those who break this rule are being penalized.
Barring few exceptions, the drivers of all the light vehicles violate the speed limit. Hundreds of people have died in accidents due to high speed on the Expressway.
For the last two years, with the help of Special Police Squads, drone was used to keep watch on speeding vehicles. But the speed limit was not adhered by the drivers. Meanwhile, the speed limit was increased.
Police officer Anil Hagwane said that the speed limit for trucks, buses and heavy vehicles has been set at 80 kilometers per hour, for a mini bus (more than eight seater) at 100 kilometers per hour, for the jeep, car the speed limit is 120 kilometers per hour.
Highway police has started the use of state-of-the-art speed gun for two weeks to take action against those who violate this speed limit. This speed gun has been installed near Khalapur and Urse toll plazas. Two speed guns are being used with special police trainers. A total of 20 drivers are being prosecuted every day, police said.
History of Mumbai-Pune Expressway
The Mumbai-Pune Expressway is India's first six-lane concrete, high-speed, access controlled tolled expressway. It spans a distance of 94.5 km connecting Mumbai, the capital of Maharashtra state and the financial capital of India, with Pune, the cultural capital of Maharashtra and an industrial and educational hub. The expressway, which was fully operationalized in 2002, introduced new levels of speed and safety in automobile transportation to Indian roads. It is one of India's busiest roads.
The expressway has reduced the travel time from Mankhurd where Mumbai city ends to Pune to about two hours. It has supplemented the older Mumbai-Pune National Highway (old NH 4) which had become extremely congested and accident-prone. (NH 4 has been renumbered NH 48 after renumbering of all national highways by National Highway Authority of India in 2010 year.) The expressway starts at Kalamboli (just before Panvel) and ends at Dehu Road (just before Pune). It cleaves through the scenic Sahyadri mountain ranges through passes and tunnels. It has six interchanges: Shedung, Chowk, Khalapur, Lonavala, Kusgaon and Talegaon.
The expressway has two carriageways, each with three concrete lanes, separated by a central divider and a tarmac or concrete shoulder on either side. Vehicles with fewer than four wheels and agricultural tractors are not permitted, although tractor-trailers (semi-trailer rigs) are permitted. The expressway handles about 43,000 PCUs daily, and is designed to handle up to 1,000,000 PCUs. This road has improved transport between these two metro cities.
The expressway is not part of NHAI highway network (NH 4 Mumbai Chennai or NH 48 new numbering) and has been built, operated and maintained wholly by the Government of Maharashtra via Maharashtra State Road Development Corporation. NH 4/48(new) is another separate national highway that connects Mumbai to Pune.
Prior to the opening of the Expressway in 2002, the fastest way to travel from Mumbai to Pune was the Deccan Queen train, which completed the journey in just under 3 hours. The railways had a very high market share vs road traffic on the route as the drive time between the 2 cities was between 7-8 hours, not including stops and traffic. Driving or taking a bus between Mumbai and Pune was not practical, especially due to the fact that the ghat road between Khopoli and Khandala was very treacherous in the monsoon season.
When the Expressway opened, travel time between the cities reduced to 2-3 hours. This led to the demise of various luxury train services on the route, and the rise of various Volvo and Shivneri luxury bus service, serving Navi Mumbai, Pimpri, and Kothrud.
The expressway initially opened without a posted speed limit. However, in 2009 a speed limit of 80km/h (50mph) was enacted as private cars got more powerful and could hit higher speeds more easily.