The Family Man 2: Manoj Bajpayee And Samantha Akkineni's Fees Will Leave You Sweaty!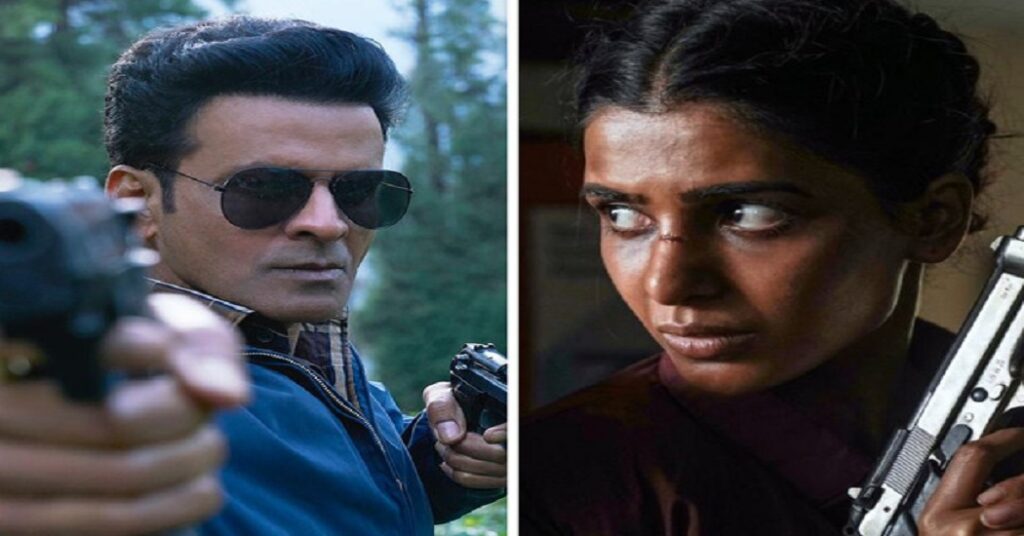 Mumbai, 11th June 2021: The second season of Manoj Bajpayee and Samantha Akkineni starrer 'The Family Man' released on June 4 and became a hit. The craze for this is that there are discussions about this series on social media. Somewhere the public's reaction to the show's actors on the meme is not decreasing. Samantha, who has been working in films for the last 11 years, has got a chance to make inroads among the Hindi audience with this series.
According to the reports of Bollywood Hangama, Manoj Bajpayee has taken 10 crores for 'The Family Man Season 2'. At the same time, Samantha Akkineni is being claimed to get Rs 3-4 crores. However, quoting some other sources in the same report, Manoj Bajpayee's fee is Rs 8-9 crores and Samantha Akkineni's fee is Rs 2.5 crores. In the series, Bajpayee is seen in the lead role and Samantha in the role of villain.
Writing her heart out on social media after the release of the series, Samantha had told that Samantha Akkineni has put a lot of effort into the role of 'Tamil Rebel' Raji. The character sketch was first sent to her. In it, a Tamil Rebel is holding a knife in his hands. There was also a brief about the character. Samantha said yes as soon as she saw and read all that. She did the whole action herself. There was no use of body double. She took one and a half months of combat training. After that, her action on the screen has been seen sharp.
Many memes are being seen on the social media of 'The Family Man 2'. Audiences have liked the character of Chellam sir a lot. Which is played by Uday Mahesh Also, the scene of Manoj Bajpayee beating his boss won the hearts of the audience; people are sharing all the memes about it.
Follow Punekar News: