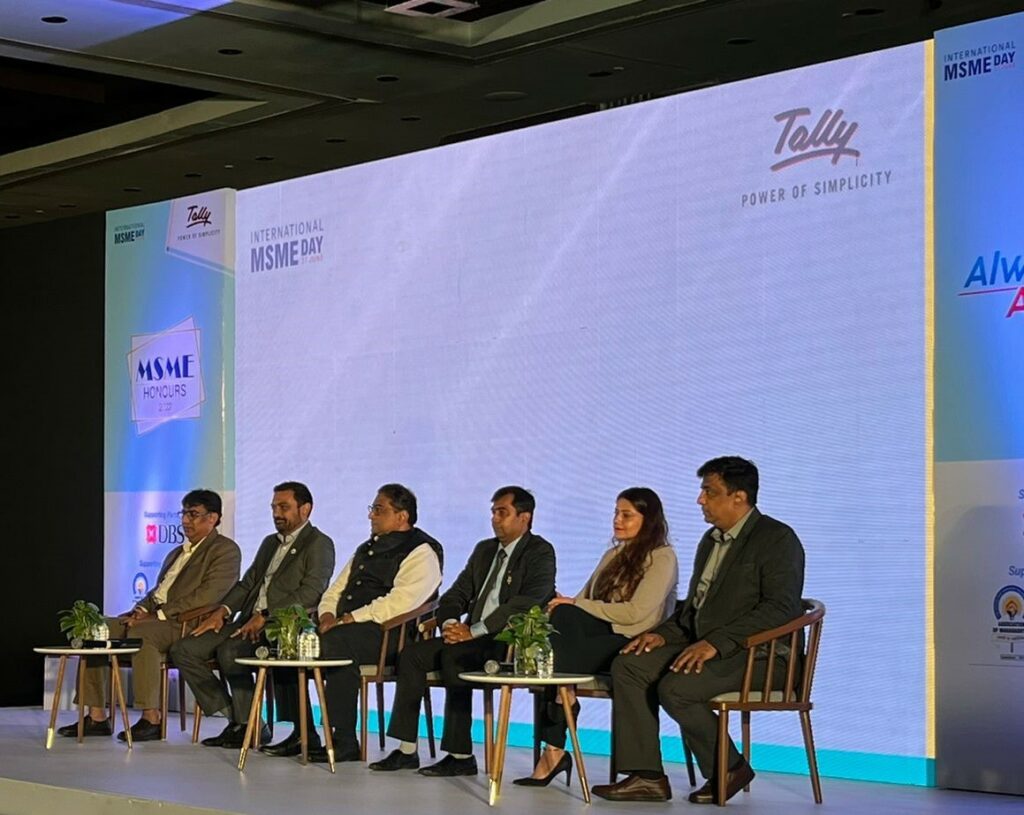 Pune, 27 June 2021: Tally Solutions, a pioneer in the software products industry, announced the winners of the second edition of 'MSME Honours' for the West Zone. Three companies from Pune including Vinpak Machine Private Limited, ABK Imports Private Limited and Bamboo India triumphed amongst 2000 global nominations.
Tally MSME Honours is an initiative launched by Tally Solutions to celebrate the diversity and unrelenting contribution of MSMEs through their best practices at the grassroot level right up to the national economic level. These honours are given out once a year on the occasion of International MSME day and are applicable to all types of businesses with a turnover less than 250 crores and a valid GSTIN.
Pravin Garde, of Vinpak Machine Private Limited and Kushal and Anand Pittie of ABK Imports Private Limited were honoured in the 'Digital Transformer' category. Vinpak Machines saw a gap in the EDM (Electrical discharge machining) market, for a need of more service-focused providers. They adopted CRM integrated centrally for the internal day-to-day activity to provide service across India more efficiently and grew their revenue by 20%. Furthermore, ABK Imports has been recognized for transcending from manual control to digital supervision of company's ongoing process. Their vision has made the employees feel empowered with live status updates and automated processing.
Yogesh and Ashwini Shinde, from Bamboo India, was honoured in the 'NextGen Icon' category. This unique company replaces products made from different types of plastics only through bamboo. Bamboo India is on a mission to curb the usage of plastic by making products from bamboo like toothbrush, comb, notepad, pen, speaker, and personal care products. They aim to reduce 10 lakh kg plastic waste across the globe by promoting innovative bamboo products every year.
In its second editions, Tally MSME Honours, in association with DBS (Development Bank of Singapore Limited) and regional trade associations recognized three MSMEs in Pune and 98 MSMEs across India. Celebrated across four zones (East, West, North and South) of the country, the honours were given across five categories:
• WonderWoman: To honour women entrepreneurs who have braved the odds, built a successful business and are a role model for the business community
• Business Maestro: The veterans of the industry are the motivational pillars for young entrepreneurs. This is to honours those businesses who have withstood the test of time and continue to grow
• NextGen Icon: Start-ups are like young leaders who provide a fast-paced solution to traditional business practitioners. This is to honour the start-ups that have identified a market gap and have introduced innovative solutions
• Digital Transformer: To honour the businesses that are agile and use modern technology to achieve better results
•    Champion of Cause: This is to honour those businesses that have contributed towards a better purpose for global wellbeing