TVS Motor Company Delivers 200 TVS iQube Electric Scooters at Pune Mega Event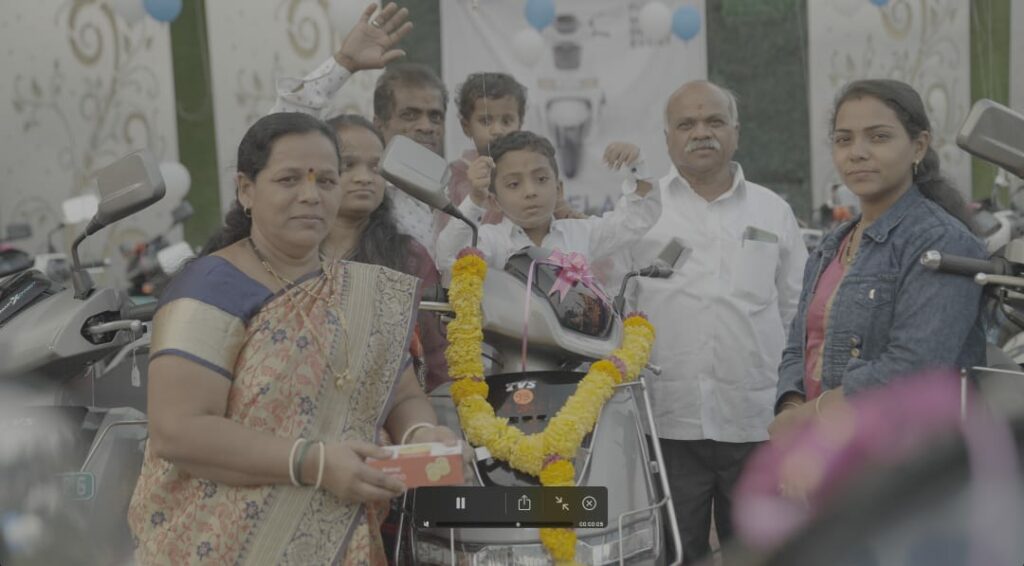 Pune, 14th March 2023: TVS Motor Company, a renowned manufacturer of two-wheelers and three-wheelers, held a mega delivery event in Pune, where it handed over 200 units of its TVS iQube Electric scooters to customers. The event was a huge success, and the company received an overwhelming response from the people of Maharashtra, who are rapidly embracing electric vehicle (EV) adoption due to progressive government policies.
TVS Motor Company follows three core principles in its EV journey. These include empowering customers with the power of choice for range, connected capabilities, chargers, and colors; ensuring complete peace of mind by adhering to the latest safety norms and offering a hassle-free purchase experience; and providing simplicity in operating the TVS iQube, which is highly impactful and hassle-free. Presently, the TVS iQube is available in 140 cities across India.
Launched last year, the TVS iQube Electric scooters come with best-in-class features and an enhanced range of 100 km per charge. The TVS iQube and TVS iQube S variants are equipped with TVS Motor designed battery specification of 3.4 kWh and features like 7-inch TFT display, HMI controls, and reverse parking. The scooters are available at an on-road price in Maharashtra for Rs. 1,18,383 and Rs. 1,26,285, respectively, including FAME II and state subsidy.