Two private trains to run between Pune and Bhopal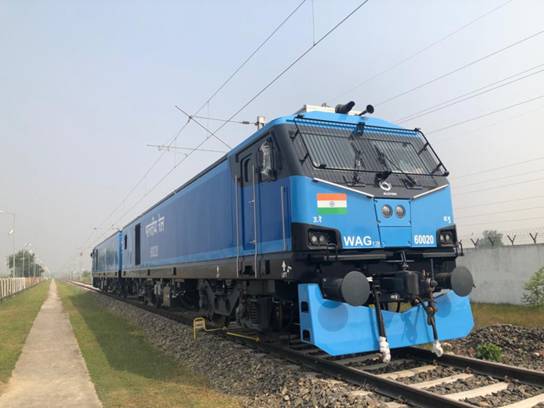 Sushant Ranjan
Pune, August 2, 2020: As the Indian Railways has decided to run 150 private trains on 109 routes, two out of these will operate between Pune and Bhopal.
Indian Railways has asked for suggestions from authorities across the country by preparing a route for 150 private trains running on 109 routes. The Railway Ministry has sought suggestions through written orders and then video conferences regarding the operation of private trains, safety, washings and timings of the trains.
According to officials, the private trains include New Delhi to Amritsar (two trains), New Delhi to Chandigarh (three trains), Lucknow to Katra (two trains), Amritsar to Faridabad (two trains), Varanasi to Bathinda (two trains), Nagpur to Chandigarh (two trains), Bhopal to Mumbai (two trains), Bhopal to Pune (two trains). Apart from this, New Delhi to Rishikesh (two trains), Indore to Delhi (two trains), New Delhi to Varanasi (two trains), Anand Vihar to Darbhanga (two trains), Anand Vihar to Budgam (two trains), Lucknow to Delhi (two trains), etc. are also on the list.
All the major stations of the country have been connected by these 150 trains. The speed of these trains will be 160 kilometres per hour. Therefore, railway officials have been asked to check the time in their sections. After travelling for every 7,000 kilometres, these trains will be examined for safety functions. Each train will have 16 coaches or more so that passengers can get confirmed tickets.
Railways have invited private companies to run trains. All these train coaches will be built under the policies of Make in India. The Indian Railways will provide drivers and guards for the private trains.
The companies will be responsible for arranging train operations, ticket checking and catering. Railways have decided to run these trains on routes where the number of passengers is high.