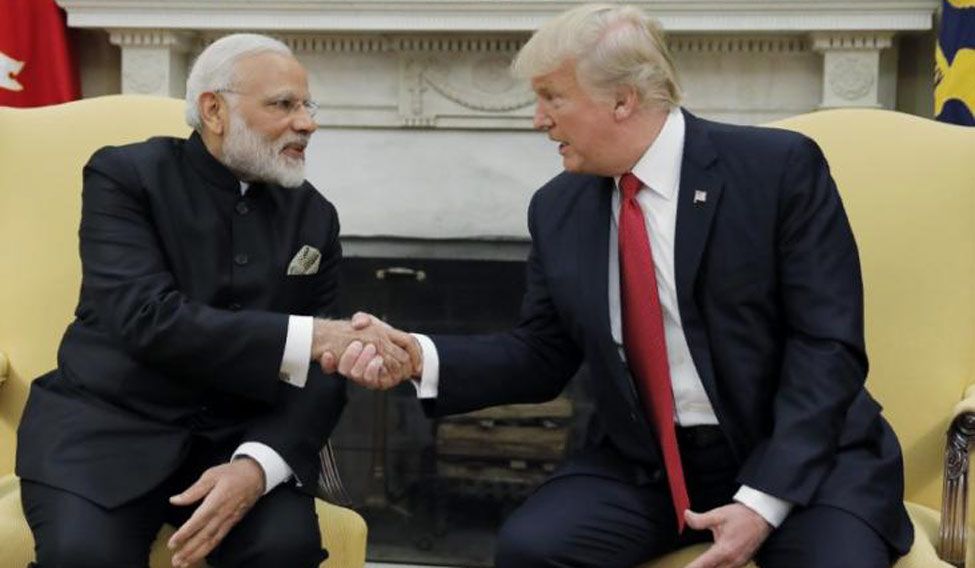 Washington, October 2, 2020: US President Donald Trump and his wife Melania Trump have been infected with the Coronavirus. Trump has given the information by tweeting. The US President had undergone corona test after personal advisor Hope Hicks became was COVID19 positive.
Hope was also playing an important role in Trump's election campaign these days. For the past few weeks, Hope and President Trump were traveling in Air Force One. Therefore, his entire team associated with Donald Trump's election campaign is in danger of being infected with the Coronavirus.
PM Modi tweeted and wished the American President to get well soon. He tweeted, "I wish my friend Donald Trump and his wife Melania Trump a quick recovery and good health."
Trump tweeted, "Melania and I have been found to be Corona positive. We are going to start our quarantine and recovery process with immediate effect."
Donald Trump tweeted that Hope Hicks was Corona positive. He wrote, "Hope Hicks, who is working so hard even without a short break, has become infected with the coronavirus. Frightening! The First Lady and I are waiting for our corona test results. In the meantime, we will begin our quarantine process!"
Significantly, when the coronavirus infection spread in the US, Donald Trump used a drug called Hydroxychloroquine to prevent this deadly disease as a precaution. It is believed that this drug is helpful in preventing coronavirus infection. The main producer of this medicine in India.
Follow Punekar News: