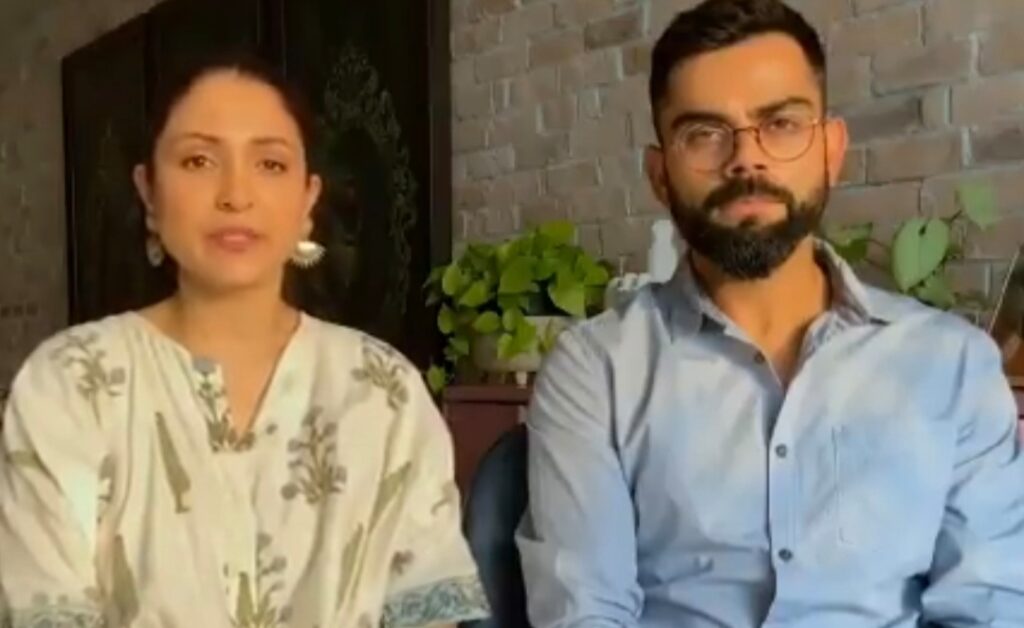 Indu Bhagat
Mumbai, 7th May 2021: Indian cricket team captain Virat Kohli and Bollywood actress Anushka Sharma have jointly donated Rs 2 crore to help the country in its fight against the Covid-19 epidemic. Both aim to raise a total of Rs 7 crore in the next seven days. In a short time, this amount has reached more than Rs 2.5 crore. Both are raising this money through Keto, an organization that raises money for various issues from people.
A press release issued by both the parties said, "Virat Kohli and Bollywood superstar Anushka Sharma has set a target of raising Rs 7 crore for the Covid Relief Fund in India. They are launching a campaign through Keto, a crowdfunding platform and they have donated Rs 2 crore in their own way."
The campaign will run on Keto for seven days. The money raised from this will be given to an organization called ACT Grants to provide oxygen and other medical facilities.
"Our country is going through a difficult time at the moment," Kohli said. Our country now needs all of us to unite and save the lives of more and more people. Anushka and I have been hurt by the suffering of the people for the last year", Kohli said.
He said, "We are working towards helping more and more people. India needs our help the most right now. We have taken the initiative to raise funds with this belief so that we can raise enough funds for the needy. We are confident that people will come forward to help their countrymen. We are united and we will succeed in overcoming this."
Follow Punekar News: