Volkswagen India's contribution towards social development recognized by the Zilla Parishad, Pune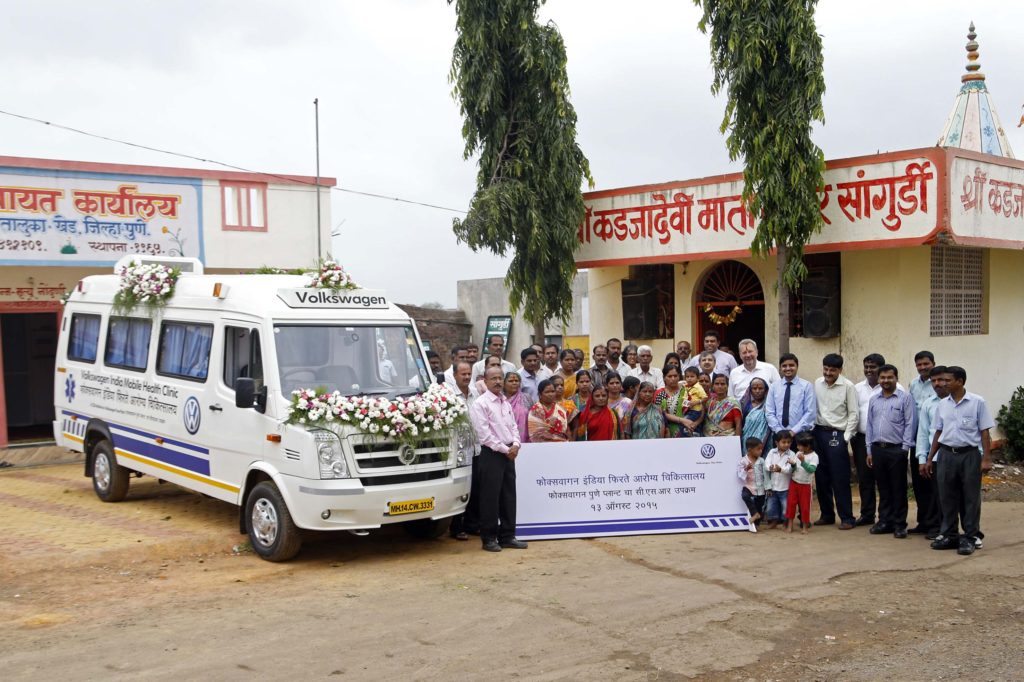 Pune, December 19 2018: Volkswagen India was felicitated for their active participation in social development in the Pune district by Zilla Parishad, Pune. In a special felicitation ceremony held at the Zilla Parishad Office, Pune, the citation was presented to Volkswagen India by Mrs. Supriya Sule, Member of Parliament, Lok Sabha; the Chief Guest on the occasion.
The felicitation function was held to thank all the other 48 companies along with Volkswagen India for their support and investment in serving to develop a better Pune district. Volkswagen India has been an active contributor and participant to the holistic development of communities through initiatives supporting access to healthcare, enabling education and promoting environmental conservation. Be it constructing a school in Phadkewasti, Nighoje to running Mobile Health Clinic, Volkswagen has always been at the forefront when it comes to contributing to the overall development of the environment and community it operates in. Over the years, this vision and determination has enabled them to touch thousands of lives, contribute actively to the cause of safe and green manufacturing and promote a culture of giving.
Speaking on this occasion, Mr. Pankaj Gupta, Head of Corporate Social Responsibility, Volkswagen India Private Limited said, "We are privileged to be announced as one of the active corporate participants in the social development of the district. We have had long discussions with our neighbouring communities to find out their needs and requirements with a focus on long term growth and development. We have been committed to helping communities in a sustainable manner and will continue to do so in the future."
Volkswagen India is committed towards protection of the environment and contribute to the development of humanity and society in line with Volkswagen Group philosophy. The company is actively involved in projects such as Skill Development, road safety education, health & hygiene and education projects in Maharashtra and elsewhere in the country.