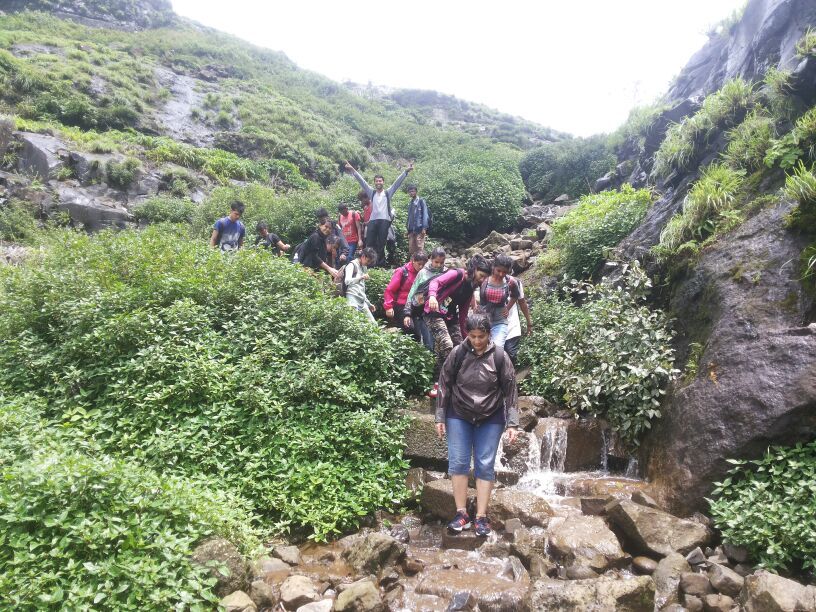 By Mohini Chauhan
Imagine sleeping peacefully by the sound of cascading waterfall, the melody that nature hums at night beneath a blanket of millions of twinkling stars and waking up to sunrise and witnessing the orange rays painting the blue sky.
What might appear like a romantic scene from Dharma productions are actually priceless joys that trekking offers you.
What are men to rocks and mountains? Jane Austen said it all.
Trekking is a wonderful experience, one of it's kind that your Friday's new release or your Sunday shopping can never offer you.
It's a joyful activity that involves ascending mountains of high altitudes on wild terrains with the purpose of exploring and enjoying the scenery.
Trekking is always a good idea. Always! It is fun and frolic. It's gives you a chance to be more close to nature. It welcomes you with open arms with its lush green fields and waterfall accommodating flora and fauna unknown to you, undertaking a journey through big boulders, small boulders, slippery boulders and all kinds of boluders, slipping and laughing at yourself, laughing and slipping again.
There is no other thing that teaches you vital lessons as much as trekking does. It teaches you the significance of a positive attitude and the will to overcome obstacles no matter how big they appear to be. It instills the quality like determination, faith, socialization, adjustment and patience in you.
The immense happiness you receive after reaching your destination makes you feel like YOU ARE ON THE TOP OF THE WORLD. Literally! And makes you forget about your blisters and shoe bite. The scenic 'top' view works as a remedy to your exhaustion and brings you serenity.
Sitting in tranquillity, seeing the sun say goodbye, birds flying back to their homes, fireflies dancing, the moon and the stars declaring authority over the sky won't let you be the person you were before you started trekking. I won't blame you if you feel like a poet or a philosopher here.
So what are you waiting for? Ditch all your weekend plans. Pack your bags, tag your friends along and go for trekking. It's always a good idea! Always!
(Mohini Chauhan is a student of Fergusson College, Pune)