Wink & Nod – A Pune Start-up bridging India's market gap in quality sleep products.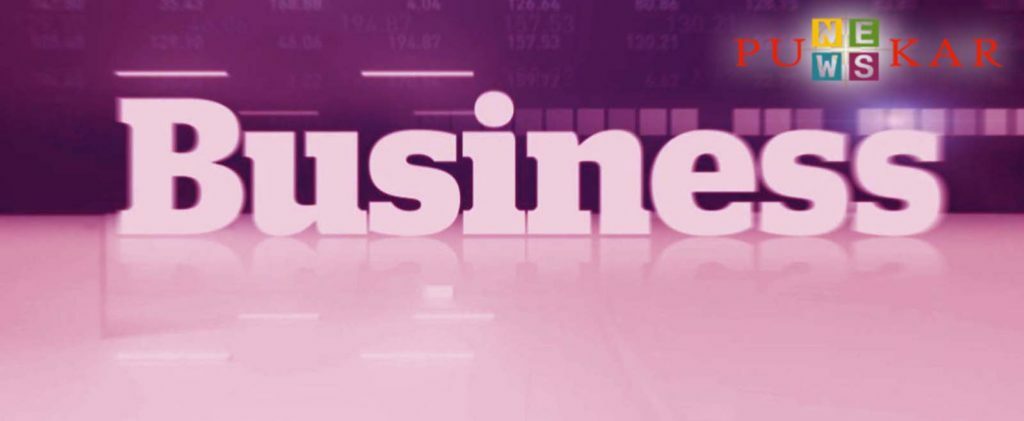 6 Aug 2019, Pune : The country is staring at disturbing sleep problems. A good, rejuvenating mattress can solve it, believes Wink & Nod, an 18 month-old startup from Pune that offers innovative sleep products.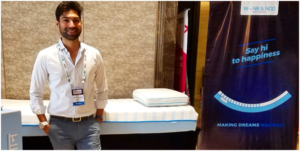 From Pune to the Nation
Founder and CEO Sandeep Prasad has 7+ years of experience in private equity and management consulting, and was working in the US as a Venture Capitalist in early 2017.
His parents back in Pune complained about having to overspend on a mattress that costed an outrageous amount of Rs.35,000 which kindled Sandeep's curiosity. He began to study India's sleep market and identified a need for a direct to consumer sleep brand.
A few months of research later, he found the Indian mattress industry begging to be disrupted. Around 80% of the market was disorganized (according to a report in the Economic Times). The few big brands were still pushing on retail distribution, thinking that Indian consumers were too attached to 'feeling' a product before buying it. The products on offer lacked any quality benchmarks, and pushy salesmen at the store could confuse and mislead consumers with countless product variants difficult to remember.
On top of that, prices were prohibitively high because so many middlemen had to be paid, and the storage and transportation of bulky mattresses added to costs which were pushed onto the end consumer.
In addition, the mattresses available in India were also outdated. Legacy players are still selling coir and spring mattresses and pricing seemed to follow no logic or correlation to quality.
"There was a lack of innovative products. And good mattresses weren't affordable"- Sandeep Prasad, CEO
According to a Philips Healthcare Survey, covered in Times of India, 93 percent of Indians were found to be sleep deprived getting less than 8 hours sleep per night. Even those sleeping 8 hours or more still don't feel rested enough the next morning. This has given rise to disorders like Sleep Apneas and Orthopaedic discomforts among many.
This prompted Sandeep to harness the disruptive power of technology and start a company to solve these problems in India.
Enter Wink & Nod
Wink & Nod started selling its premium memory foam mattresses in early 2018 off its website and Amazon. Sandeep was able to leverage his experience to build an efficient process so that the company was cash positive from Day 1. Wink & Nod mattresses are loved by consumers and the company has grown in revenue by 5x in the last 1.5 years.
The company also attracted investor interest, and raised an undisclosed seed round in late 2018 from Guild Capital, a US-based VC firm. In the past year, Sandeep has also added talent to his management team, hiring a COO, CMO, and CPO from top colleges in India and a 20-people strong team to accelerate the company's growth. Wink & Nod is continually expanding its product portfolio, adding new mattress & pillow variants and additional sleep products.
Wink & Nod has also expanded its market presence, and is now available on Flipkart and Pepperfry. The company plans to increase penetration in Tier 1 and Tier 2 cities. The company is able to get past risk-averse consumers by offering attractive terms such as a 100-day trial and a 10 year warranty for memory foam mattresses. This allows consumers to try out new innovative products at no real cost; and if they liked the experience, which most did, they could sleep peacefully for a decade.
This kind of consumer-focused business strategy has helped them make a niche for themselves in a very competitive online space, as other companies have started replicating Wink & Nod's model.
Cool Innovative Products with International Certifications
The company believes that it can distinguish itself through extreme focus on product innovation, international certifications (OEKO-Tex and CertiPUR-US) and patented technologies. Brands cut corners and use low quality foam and fabrics to sell cheap priced mattresses. But people spend many hours on the mattress, and through the certifications Wink & Nod ensures that the products are not harmful to health in the long run. This gives them an edge in quality and assurance, and Wink & Nod remains one of the few sleep-focused startups with quality certifications from renowned international bodies.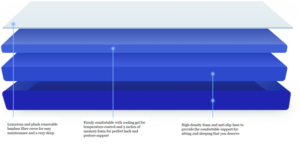 "We use international certified cool-gel memory foam. And we spent a lot of time developing the perfect mattress cover. We found a material called bamboo fabric that is soft, luxurious, well-ventilated (making the mattresses cool), and is a natural fibre. We've always been a product-first company."– Sandeep Prasad, CEO
A mattress that is cool to the touch in the midst of sweltering summers has worked as a definite plus. Add to that a 100-day trial policy and free delivery within three to four days (in contrast, similar companies take 7 to 10 days, sometimes even two weeks, to deliver a mattress)
Wink & Nod's product return rate is about 4 percent, which is below the industry "standard" of 15 percent, says the founder. That's proof enough for highest product quality in the industry.
Unique Cost Advantage
Today, you can buy one of Wink & Nod's four mattress models – Element, Lumbar, Lounge, and Emperia – at prices starting from INR 6,999 to INR 16,499. The pillows also come in three varieties – Mist, Snow, and Carbon – priced between INR 1,950 and INR 2,999.
The products are available on Amazon, Flipkart, Pepperfry and on the company's website. An average 7-inch mattress by Wink & Nod is available for about Rs 13,000, while traditional brands tend to retail at a cost upwards of Rs 30,000. Until now, memory foam mattresses in the market were available only at price points of Rs 80,000 or above. Wink & Nod has made the entry point significantly lower without compromising on product quality, claims Sandeep.
"Our mattresses are designed in a way that they can be compressed and fitted into small boxes, reducing warehousing and shipping costs for the company. It makes them much more convenient for consumers to handle as well. These are the cost advantages we're able to pass on to the customer" – Sandeep Prasad, CEO.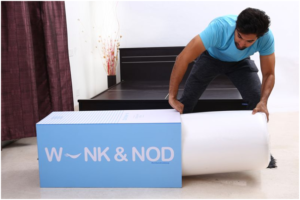 In the long-run, Wink & Nod aims to be an end-to-end sleep products company that offers a complete one-stop solution for sleep needs with a goal of transforming a billion bedrooms into sleep sanctuaries.