Woman booked for poisoning, trapping Army officer husband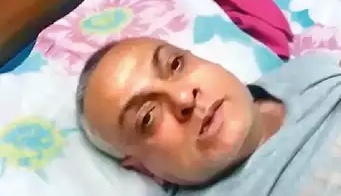 Sumit Singh
Pune, May 15, 2019: The airport (Vimantal) police station under Pune city police have booked a woman for allegedly drugging her retd Colonel husband and then confining him in a room. Police had rescued Col Rajiv Bakshi from his house on May 9 after his father, who lives in Delhi, alerted police.
Bakshi was admitted to Command Hospital. After his discharge, he filed the complaint on Wednesday.
Police have booked his wife Ritu Bakshi for offence under section 328 (causing hurt by poisoning with intent to commit offence) of the Indian Penal Code.
According to police, there are frequent quarrel between the couple. Ritu didn't want him to meet or stay with his parents. In April when he got to know about his mother's illness, he went to Delhi to meet her. Meanwhile, Ritu lodged his missing complaint with police and cops asked him to return to Pune to give his statement. Her came here on May 7 and after the cops counsel them, the couple went to their house in Viman Nagar.
Bakshi alleged that she served him a glass of water laced with sedatives. He fell unconscious. The next day he could not escape and he was finding hard to even stand.
His father was frantically calling him on phone but his phone was switched off. Even his wife didn't receive the call on her phone. Then on the next day police rescued him.