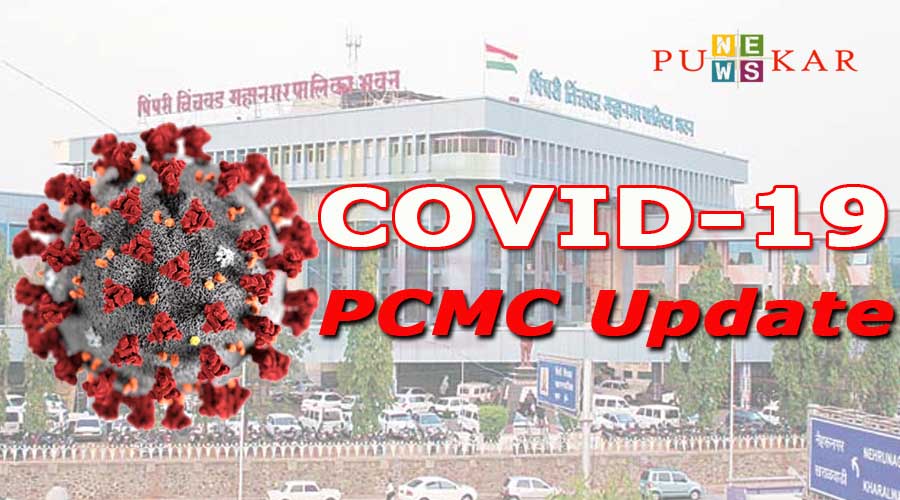 Pimpri, May 28, 2020: Till 9:31 pm today, 26 Coronavirus positive patients were reported in Pimpri Chinchwad Municipal Corporation (PCMC) area, taking the total tally to 497.  According to PCMC, the new patients include 11 from Anandnagar (Chinchwad), 1 from Dapodi,  8 from Bhatnagar, 1 from Mahatma Phule Nagar , 1 from Rupeenagar, 1 from Wakad ,2 from Thergaon,1 from Walhekarwadi.  Anandnagar near Chinchwad station has reached 162.
PCMC officials said that out of 497 total patients, 224 have been cured while eight have died. There are still 265 active patients who are undergoing treatment in different hospitals including YCM hospital and Bhosari hospital. Also, out of 84 patients from outside PCMC who were found positive, 12 have died while 25 have been cured. There are still 47 of them undergoing treatment in PCMC including eleven who were found positive today.
In Pune Municipal Corporation (PMC), The numbers of total Coronavirus positive patients has crossed 6,000 mark and reached 6093 till 7.30 pm today. A total of 242 new COVID19 patients were reported while 186 got discharge from hospitals. Unfortunately, 8 people lost their lives due to the deadly virus today. Two more deaths are from Pune rural areas.
According to PMC, out of 6093 total patients, 3450 have been cured while 301 have died. 2340 active patients are undergoing treatment in different hospitals. Also, 166 of them are critical including 45 who are on ventilator support. Out of 2340 active patients, 1588 are admitted in PMC centres including Naidu hospital, 146 are in Sassoon hospital and 606 are in private hospitals. Today swab samples of 1179 people were collected for COVID tests. Till now samples of 47,761 people have been tested.
Across Maharashtra, there were 2682 new COVID19 cases today taking the total number of cases to 62,228. Also, 116, people died while 8381 got discharge from hospitals after being cured. There are still 33,124 active cases. The total death toll stands at 2098, while 26,997 patients have been discharged till date, according to Maharashtra Health Department.