14 finalists selected for the Mr and Miss Citadel Pune 2018 pageant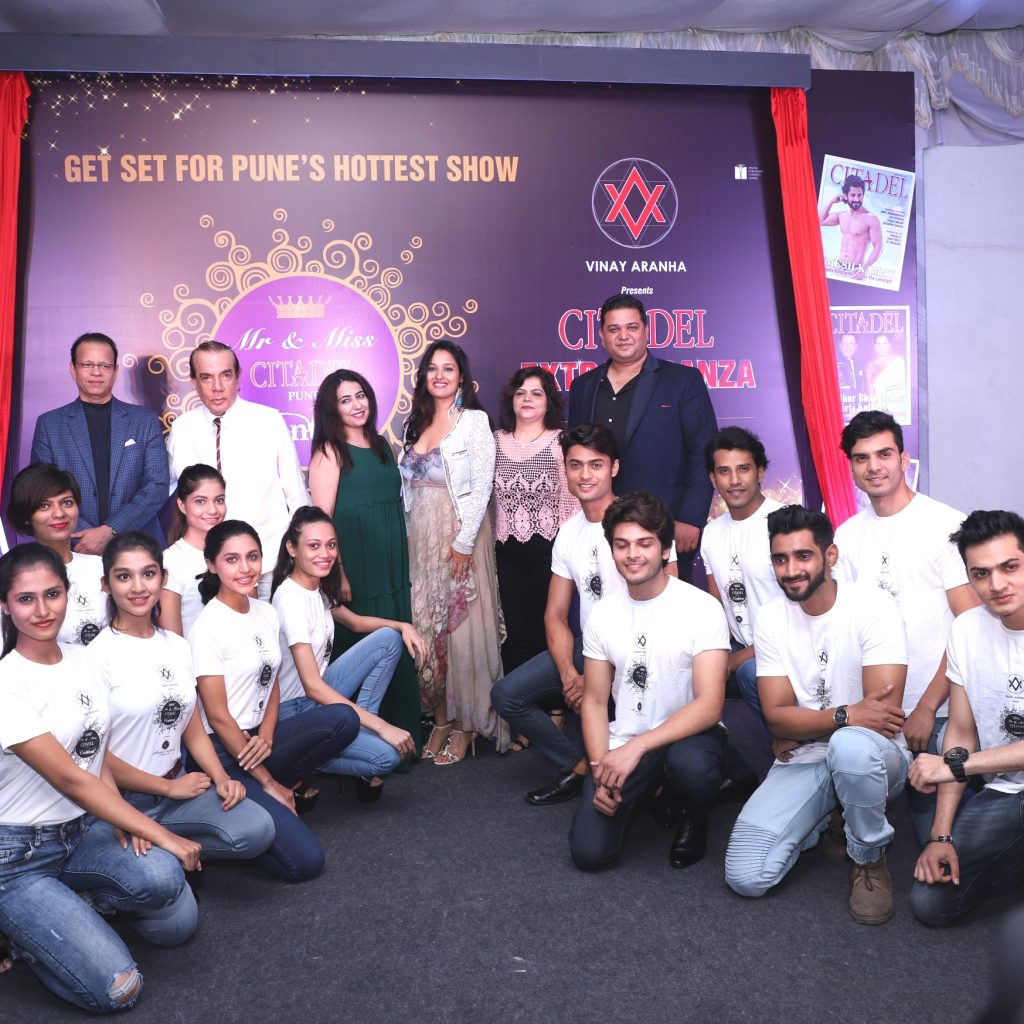 On 4th August 2018, the auditions forthe Vinay Aranha presents Citadel Extravaganza 2018 – Mr and Miss Citadel Pune 2018, powered by Sheetal Creations, wrapped up with grandeur as 7 girls and 7 boys were selected as finalists for Pune's hottest show. A pre-event party was hosted by the Magna Group, at Pride Hotel to introduce these 14 finalists. The celebrity guest of the evening was the gorgeous TV actress Kiran Dubey, of 'Kyunki Saas Bhi Kabhi Bahu Thi' fame, who wooed the contestants and shared invaluable tips with them.
The evening started with the logo unveiling at the hands of esteemed guests Kiran Dubey, Vinay Aranha, Sheetal Biyani, Nari Hira, CMD Magna & Ashok Dhamankar, MD, Magna. Mona, the anchor for the evening, then introduced the 14 finalists to the audience, in her inimitable charming style.
"If you are focused, no one can stop you from attaining your dreams", is what Kiran said to the contestants. "Just work hard, give your best and be positive, and everything is possible", she smiled.
Needless to say, the response to the contest was overwhelming. Over 100 applicants were invited for the auditions, who were in the age group of 16 to 24 years. Finally, 7 boys and 7 girls were shortlisted for the Mr and Miss Citadel Pune 2018, after a tough round of selections, based on the height, overall personality, presence of mind, confidence, first impression, walking the ramp, and the judge's scores.
The finalists were
Girls:
1. Sanjeevani Deoghare
2. Kiran Neoge
3. Prasunika Saxena
4. Pooja Kudale
5. Manigya Chauhan
6. Sakshi Patil
7. Yuva Kankriya
Boys :
1. Pramod Bhagat
2. Rahul Raisahed
3. Mayank Sharma
4. Sohail Aslam
5. Nirvaan Reddy
6. Yash Rai
7. Jaisheel Sharma
Mr. Nari Hira, Mr. Ashok Dhamankar and Ms. Ketaki Latkar played perfect hosts to the elite guests who were present at the do.
The countdown for Citadel Extravaganza, Mr and Miss Citadel Pune 2018, has begun.The 14 semi-finalists, will be groomed by the extremely talented groomer, Lovell Prabhu – Expert Lovell Finishing Academy.
The event, with a heady blend of talent and glamour, which is graced every year by a bevy of celebrities will be held on 19h August 2018 at Hotel Sheraton Grand.