200 tons of fodder for cattle camps in drought struck region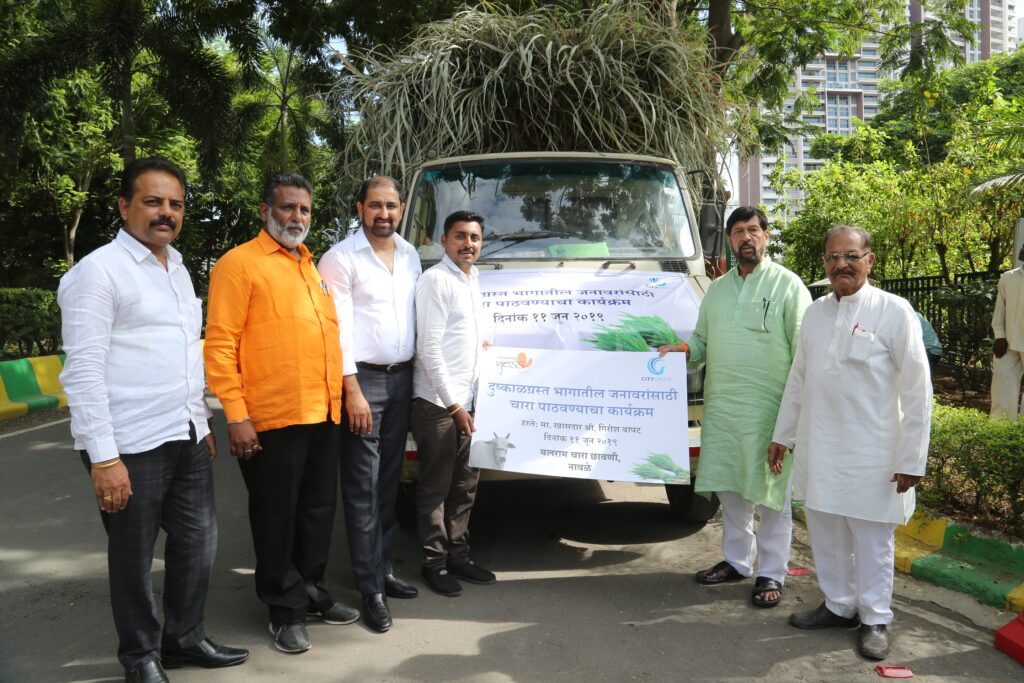 Pune, June 15, 2019: Amanora Yes Foundation from Pune has delivered fresh fodder for 3 cattle camps in drought struck region near Pune. The initiative was inaugurated at the hands of MP Girish Bapat today in presence of Anirudhha Deshpande, MD, City Corporation Ltd and Mauli Tupe, Member, Bharatiya Kisan Sangh.
The fodder vehicles are today sent to 3 fodder camps named 'Balram Chara Chavni, Navle', 'Dharmaveer Shambhuraje Goshala, Tukai Tekdi, Hadapsar' and 'Shinath Krupa Sahakari Nagari Patsanstha Purandar Sanchalit Dushkali Chara Chavni'.
Due to decreased fodder availability in drought struck areas, many farmers have to move their cattle to cattle camps. To help these cattle camps, Amanora Yes Foundation had planted Corn crop on 5 acre land using recycled waters. Along with the fresh fodder, total 200 tons of fodder was today delivered in 15 vehicles to these cattle camps.
Bapat said that he will always be happy to help for such a cause. He said, ''All of us should have empathy for deprived individuals. This empathy will not let you sleep and you'll be driven to do something meaningful for them. If the quality of geniality and good nature grows inside every mind, we have an ability to solve many questions even without government's help.''
Anirudhha Deshpande said that the foundation mainly works for education, environment and medical aid and aims to support the empowerment of those who are deprived.