33rd Infantry Commanders Conference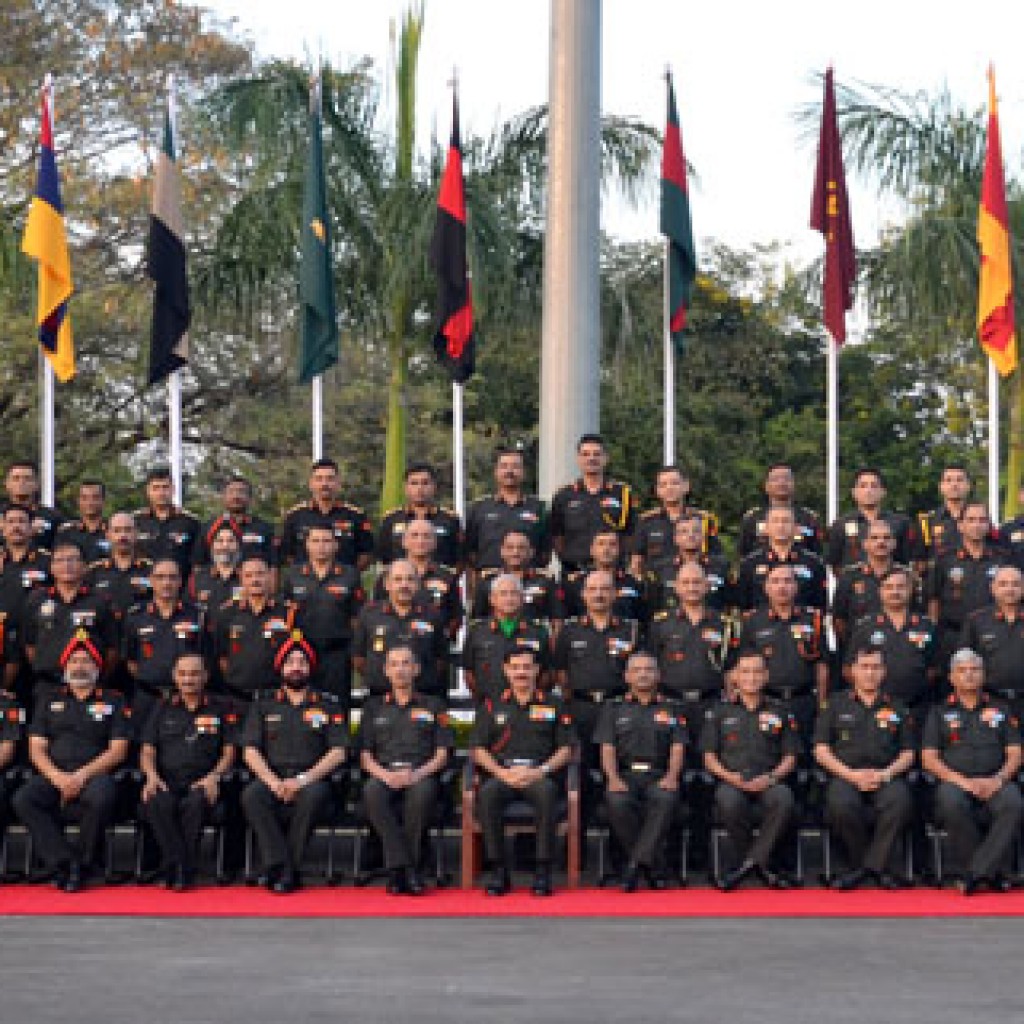 33rd Infantry Commander's Conference is underway from 26  to 28 Nov at The Infantry School Mhow, Madhya Pradesh. The conference is a biennial event aimed at taking a holistic review of operational, training and management aspects of the Infantry which are crucial to  retaining, maintaining & enhancing its role. The last such conference was held in September 2013.
The objective of the conference is to  identify its strength and draw a road map for the future. Lt General Sanjay Kulkarni, Director General (DG) Infantry, addressed the conference in its inaugural session. Issues of modernisation of Infantry, training orientation and human capital development were discussed.
On 27 Nov 2015, General Dalbir Singh, the COAS was received by Lt General Sanjay Kulkarni, Lt General SL Narasimhan, Commandant Army War College and Lt Gen KH Singh, Commandant of The Infantry School. The conference was presided over by the COAS on 27 & 28 Nov 2015 and was attended by a cross section of Infantry Officers, including Colonels of the Regiments of Infantry Regiments, Infantry Formation Commanders and number of Commanding Officers.
The COAS called upon the Infantry Commander's to lay emphasis on Junior Leadership and Human Capital Development. He expressed  confidence in the level of Operational Preparedness of the Army and stressed for officers to be dynamic in their thought process and approach to meet future challenges. The conference is providing an appropriate platform for eminent Formation Commanders and Infantry Battalion Commanders to share their thoughts, as also is giving an opportunity to introspect in an open and forthright manner on infantry related issues. Deliberations during this conference are bringing up innovative thoughts to ensure that Infantry contributes effectively in dealing with the emerging challenges of the nation's security.