Workshop on Minimal Access Cardiac Surgery at Army Hospital (Research & Referral)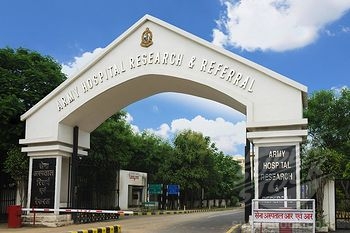 The Department of Cardiothoracic Surgery at Army Hospital (Research & Referral), New Delhi is conducting a two day workshop from 27 to 28th Nov 2015 on the issue of 'Minimal Access Cardiac Surgery' with the theme being "Small is Beautiful".
About 50 cardiac surgeons and anesthesiologists from all over the country are attending the workshop, which was inaugurated on 27 November 2015 by Lt Gen M K Unni, Director General Medical Services (Army), an eminent cardiac surgeon himself.
Cardiac Surgery carried out with a small incision has come of age and more and more surgeons are embarking on this technique. This technique affords early recovery of the patient with less invasion without compromising on patient safety.
Brig R Kaushik, Consultant & HOD stated that the aim of the workshop is to train surgeons in this new technique and bring about a change in their mindset so that they can incorporate this in their armamentarium.