7 Benefits of Aadhaar Card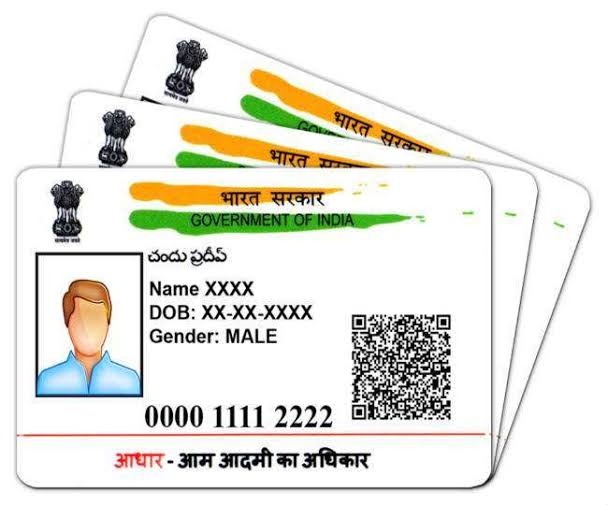 Delhi, 14 March 2023: Ever since the Aadhaar program launched in India, the prime objective has remained unchanged. That stated, having an Aadhar card offers a universal identity to each Indian resident. Individuals may select their card conveniently because it has been accepted as a compulsory document for different initiatives.
Besides, it helps reduce corruption since each individual should carry only a unique number. In this post, you can learn further about the benefits of an Aadhaar card. So, are you ready? Well, if yes, here's outlining the importance of it in the below-offered narration.
Perks of Having an Aadhaar Card
Do you wish to learn about the prime benefits of having an Aadhaar card? If yes, here's more on this front:
1. Get Income Tax Benefits
First things first, an Aadhar card will give you immense benefits. Once you get your card, you can easily verify the filed returns via straightforward steps. Use the online Aadhar and get a chance to cut down on your documentation requirements. It is efficient and cost-effective. All you need is to follow the given narration:
● Firstly, you need to log into the Income Tax department's e-filing website
● Use your PAN number linked with your Aadhar number
● Now you can easily upload your ITR or Income Tax Returns forms
● After this, you need to generate the Aadhaar OTP or one-time password
● This will be sent to the verified mobile phone
● Complete the code and verify the income tax return
● You may even verify returns uploaded on the early date
● Do that by selecting the OTP verification
2. Enjoy a Virtual ID
It goes without saying that UIDAI has decided to launch Aadhaar Virtual ID. And it can safeguard your privacy of personal data. That even includes the biometric and demographic information mentioned on your card.The Aadhaar VID generallyconsists of 16-digit temporary numbers mapped with your Aadhaar number. It offers limited KYC access that offers information required for verifying instead of offering card details.
3. Apply For Your Passport Easily
You will be surprised that you can easily apply for your passport within 10 days. While it may sound like magic, it is not so. With the help of your Aadhar card, you can get your passport within 10 days. You only need to attach your Aadhar card copy,which will serve as your identity proof.
It also serves as your address proof too. After three days, you can get an appointment. And that's how the passport office processes & dispatches your passport within a week. So you no longer need to face issues applying for your passport.
4. An Online Life Certificate
As a pensioner, you can thank your Aadhaar Card for it helps you get an online life certificate. You may get the digital life certificate to continue getting the pension hassle-free. Visit your bank and submit the life certificate. That will reduce your need for any physical legwork. Plus, you can get the online life certificate with your online Aadhar in no time.
5. Open a Savings Account Instantly
Yes, having an Aadhar card will help you instantly open a digital savings account. You can enjoy opening the account from your house's comfort. But note that you must have your mobile number registered with the Aadhar card if you wish to open an instant savings account.
Then, you will get an OTP on your registered phone number. After you verify the number, you need to meet the bank official. Complete your KYC process and continue using your account.
6. Scholarships
Scholars applying for central scholarships and financial assistance schemes must provide their Aadhaar number. As a student, an Aadhar card can be a saviour solution. They can get their scholarship using an Aadhar card. But note that they need to follow a few steps beforehand.
● Firstly, a student needs to login into the bank account
● After this, they need to find the option that mentions: Seeding with an Aadhar card
● Next, they must fill the space with theirAadhaar Number.
● Lastly, scholars must fill in the Aadhaar Number and click the button that mentions: Submit
Scholars can opt for scholarships with an Aadhar card during this process. In addition, students pursuing their studies in a government-funded school cannot get their mid-day meal without their Aadhaar card.
7. LPG & Other Subsidiaries
Indian households need to get the subsidy on LPG or liquefied petroleum gas offered by the government. One needs to link the Aadhaar card with an LPG connection to avail of the benefit. The LPG gas Aadhaar link is mandatory since the subsidiary amount is deposited directly to the bank account. Thus, you need to link the Aadhaar card to the bank account.
Once verified, you can get the notification about the Aadhaar link for the LPG subsidy on your registered phone number & email ID. It goes without saying that LPG cylinders are a prerequisite in each Indian kitchen. So, purchasing an LPG cylinder requires your Aadhar card as a mandatory document. Without it, you would not be able to buy the LPG cylinder.
Wrapping up
Besides the above-mentioned benefits, having an Aadhar card helps you avoid issuances concerning duplicate identities. Besides, it also streamlines the benefits attached to the ration card. So, it can be stated that Aadhaar is mandatory to avail of government services. And even the private sector started depending on its importance.
So, it is a sure-shot sign that the Aadhaar card will become the most important ID proof for Indians. Employers are now starting to use the ID to verify potential employees. This move may reduce the week-long verification process to15 minutes. In addition, the overall hiring expenses may also fall dramatically. All in all, it makes the overall process paperless. So, it means there's no requirement for documents.
Even the private sector has adopted Aadhaar. And it's going to become the foundation for most official and business transactions. Enjoy these benefits and get your Aadhar card linked with other ID Proofs at your earliest.