819 new COVID cases in Pune city, 399 discharged today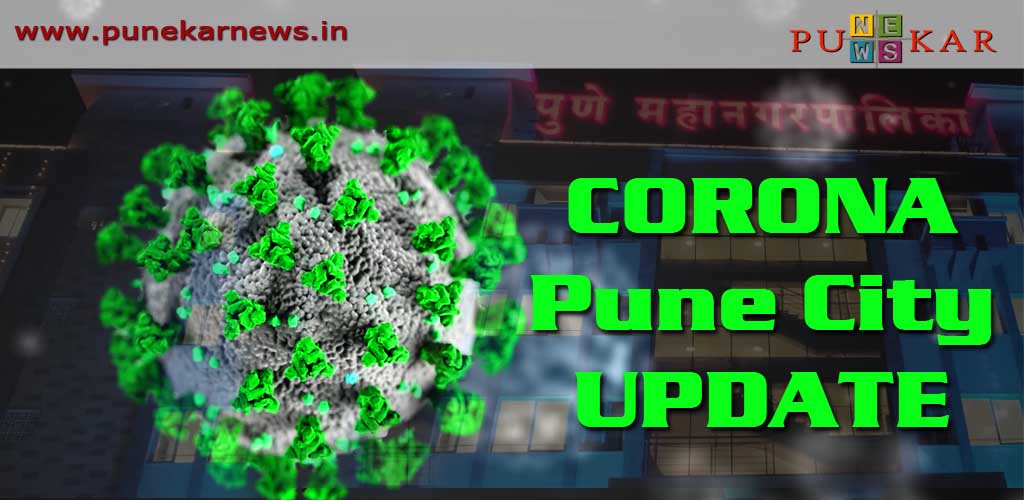 Pune, July 4, 2020: In the last 24 hours, a total of 399 people were discharged from hospitals after being cured of COVID19 in Pune city today. Also, 819 new patients were detected while 18 patients died. Today swab samples of 3757 people were collected for COVID tests.
According to Pune Municipal Corporation (PMC), the total number of Coronavirus positive patients till date has reached 20668 out of which 12689 have been cured while 703 have died. There are still 7276 active patients undergoing treatment in various hospitals. They include 385 critical patients out of which 56 are on ventilator support.
The Pimpri-Chinchwad Municipal Corporation (PCMC) said that 191 new COVID19 patients were reported in PCMC areas till 5 pm today. Also, four people died while 136 got discharged from hospitals. According to PCMC, the total number of Coronavirus positive patients has reached 3967 out of which 2369 have been cured while 57 have died. 1532 active patients are still undergoing treatment. There are 102 non-PCMC residents currently admitted in PCMC. Till now 32 non-PCMC residents have died while 211 have been cured.
State Health Minister Rajesh Tope said that the current count of COVID19 patients in the state of Maharashtra is 200064. Today, newly 7074 patients have been identified as positive. Also newly 3395 patients have been cured today. Till now 108082 patients are cured and discharged from the hospitals while there are still 83295 active patients in the state. Today 295 people died taking the total deaths to 8671 till now.
According to the Union Health Ministry, the number of Coronavirus positive patients has reached 648315 across the country. Out of this, 394226 have been cured and discharged from hospitals while 18655 people have died and one patient has migrated out of the country. There are still 235433 active patients undergoing treatment in hospitals across the country.