81st Raising Day of Corps of Pioneer Celebrated In Pune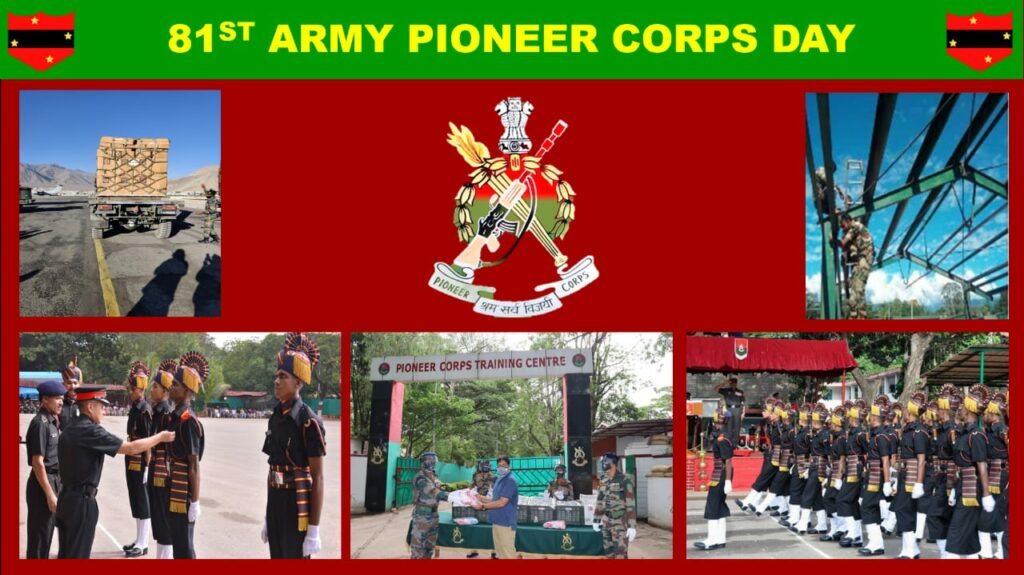 Pune, 25th November 2022: The Corps of Pioneer of Indian Army celebrated its 81st Raising Day on Friday with gaiety and great honour. Lt Gen AK Singh, Army Commander, HQ Southern Command felicitated all ranks, Veterans, and Veer Naris of the Corps on this auspicious occasion and appreciated the contribution made by the corps towards nation building and for living upto their motto 'Shram Sarv Vijayee'.
The birth of Pioneer Corps is linked to the historic struggle of the Independence of India. Pioneer Corps as it aptly means "The First" with its origin dating back to 1758 in Madras (present Chennai).
The Corps of Pioneer has been a Path breaker with an illustrious history of being an expeditionary force since time immemorable. The Corps has contributed extensively in all campaigns since pre and post Independence era and have played a vital role in all major and specialized operations.
A total of 205 Pioneers have won gallantry awards till date which highlights the act of valour, courage, devotion to duty and sacrifices made by the valiant soldiers and their characteristic indomitable spirit. Yeoman service rendered by the men in all operations till date had been recognised by the nation and the Pioneer Corps was presented with the President Colours by the Chief of Army Staff on 24 November 2006. The Saga of courage, professionalism, sacrifice and the spirit of soldiering in upholding the tradition and customs of Pioneer Corps in particular and Indian Army in general inspires confidence in one and all.