A BACKWARD BORN WITH FORWARD PRINCIPLES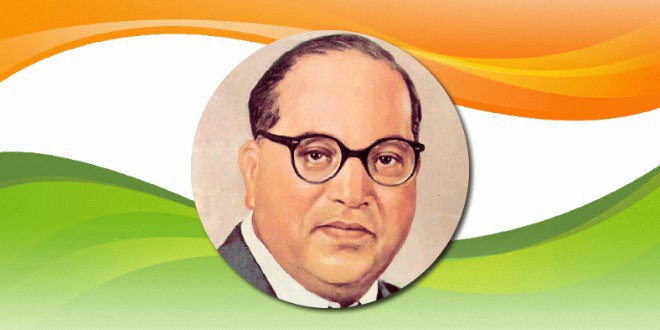 By : Mayuresh Bhardwaj
Exactly 125 years ago on 14th April, 1891, an extra ordinary personality was born in a small village of Madhya Pradesh who went on to become the architect of modern India, which is also the world's largest democracy.
Dr Bhimrao Ambedkar was born in a backward class family which were untouchable for so called forward society of that time. Perhaps that was the reason Baba Saheb, as he is popularly called, wanted to bridge that gap between forward and backward class.
It was 8th August 1930 when Dr Ambedkar first time expressed his political views in front of world in a conference organized by backward section of society. According to him security of backward class should be responsibility of the government and also of Congress led by Mahatma Gandhi. He was a person who believed in frank and rigid views which resulted in a conflict once between him and Gandhi.
Despite conflict of interest between Baba Saheb and Gandhi, his image was extraordinary among intellectuals. Dr Ambedkar kept on fighting for the rights of backward class during his lifetime. When country became independent in 1947, there were some big questions in front of the leaders of that time about installation of democracy and system to control the democracy, about the structure of judiciary system, rules and regulation, Rights of the common people and betterment of backward class. That's why a written constitution was the need of the hour to resolve these questions.
A committee was formed to enact a strong constitution in the leadership of Dr Ambedkar. He was so devoted for the rights of backwards that in his last speech he said that the only reason why he came in the committee was for the betterment of backward class.
He was the first law minister of independent India. In his draft of constitution he included the rights of every class equally. He gave every Indian a right that no one can discriminate with them on the basis of caste, religion and gender. He personally took care of the rights of women and made it strong than ever. He drafted a bill in front of Parliament called as Hindu code bill in which he included some revolutionary resolutions for Hindu women like right to divorce and restrictions for men for keeping more than one wife. He also included a resolution for widows and unmarried girl who can be a successor of husband's or father's assets.
Ambedkar was a big supporter of independent economic system. He always believed that a concentrated economic system never take care of government dignity.
 (Mayuresh Bhardwaj is a student of journalism at Indira School of Communication, Pune)
Follow Punekar News: