Sagarmala National Perspective Plan: Heralding Port-led Development in India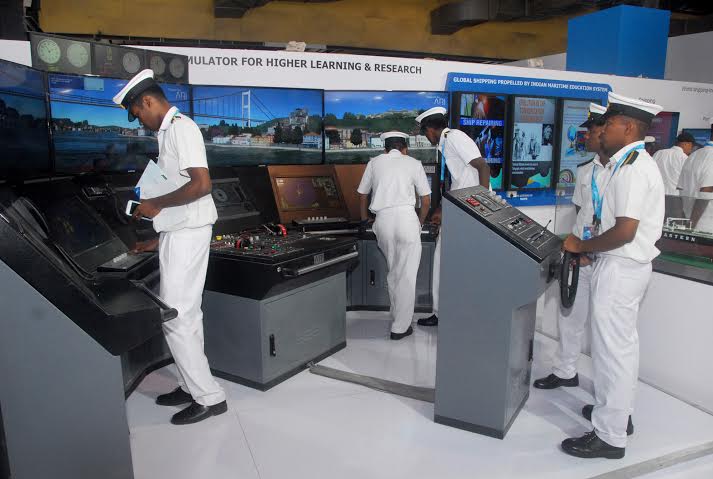 Sagarmala National Perspective Plan: Heralding Port-led Development in India
Mumbai, April 14, 2016 :The National Perspective Plan detailing the contours of Sagarmala, the government's flagship program to promote port-led development in the country was released by the Prime Minister Shri Narendra Modi at the Maritime India Summit in Mumbai today.
Briefing media persons about the National Perspective Plan, Union Minister for Shipping, Mr.Nitin Gadkari said the plan has been crafted after detailed consultations with key stakeholders in the central and state governments, public sector companies as well as private players from shipping, ports, ship-building, power, cement and steel sectors. It takes forward Sagarmala's vision of substantially reducing export-import and domestic trade costs with a minimal investment.
The report estimates that the Sagarmala programme could lead to annual logistics cost savings of close to Rs 35,000 crore and boost India's merchandise exports to $110 billion by 2025.About one crore new jobs are estimated to be created, of which 40 lakhs will be direct employment.
This plan is based on four strategic levers –
optimizing multi-modal transport to reduce the cost of domestic cargo,
minimizing the time and cost of export-import cargo logistics,
lowering costs for bulk industries by locating them closer to the coast, and
improving export competitiveness by locating discrete manufacturing clusters near ports.
Advantage India
India is richly endowed with natural maritime advantages. With a coastline of about 7,500kms covering 13 states and Union Territories, it also enjoys a strategic location on key international trade routes. Nations like the United States, Japan, Korea and more recently, China, have leveraged their coastline and waterways to drive industrial development. The Sagarmala program of the Ministry of Shipping, aims to replicate these successes in India.
Background
The potential for port-led development had for long been constrained by high logistics cost, long lead-times and poor linkages between industrial and logistics infrastructure. Growth was hindered by inadequate and poor port capacity and the fact that solutions were often not tailored for coastal communities.
Transportation by waterways has historically remained under utilized in India although waterways are significantly cheaper compared to road and railways.
The Sagarmala National Perspective Plan identifies specific opportunities for transportation of commodities such as thermal coal, fertilizers, foodgrains, cement and steel by coastal shipping and inland waterways.
Sagarmala aims to deliver impact through over 150 projects and initiatives in four broad areas.
Modernization of existing ports and set up 5-6 new ports to augment capacity
Focus on port connectivity through heavy haul rail corridor, freight friendly expressways and development of strategic inland waterways
Tap into the potential of port-led industrialization through Coastal SEZs housing a number of industrial clusters.
Harness potential of coastal communities through skill development and increased economic opportunities.
The release of the National Perspective Plan is the first step towards a new era of port-led development in India. The plan also takes forward the government's core philosophy of cooperative federalism
Follow Punekar News: