'Abhivyakti' – Art Exhibition organized by Symbiosis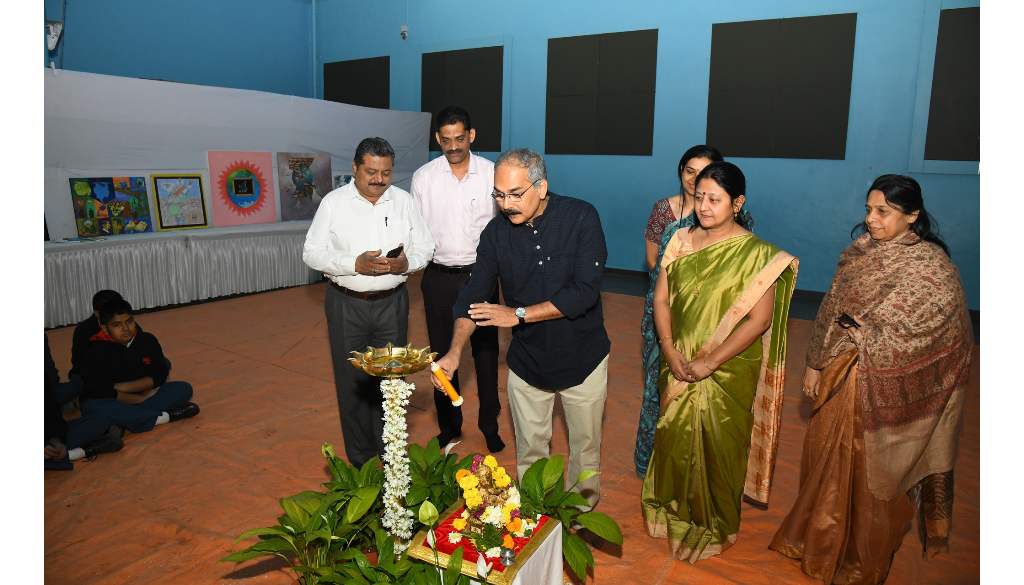 Pune, 27th January 2023: Symbiosis Schools Central Directorate (SSCD) organized–Abhivyakti' – an Art Exhibition on 24th January 2023 on the occasion of the "International Day of Education".
There were two Themes for the Exhibition 1- "Transforming Education by Reducing Inequalities and 2- Education for Peace.
The Chief Guest for this year's Exhibition was Mr. Charuhas Pandit – the famous creator of cartoon 'Chintoo'.
This exhibition holds a very special place as every year it is organized for motivating the Teaching and Non- Teaching Staff of Symbiosis Schools. The Exhibition is a platform to express themselves through the medium of Art.
Dr. Gargee Mitra, Head, SSCD, Mr. Milind Chaudhari, Registrar, SSCD, Principals of all Symbiosis schools, teaching and non-teaching staff along with students were present for the function.