Agritech e-Commerce Startup 'Poona AgroCart' launched in Pune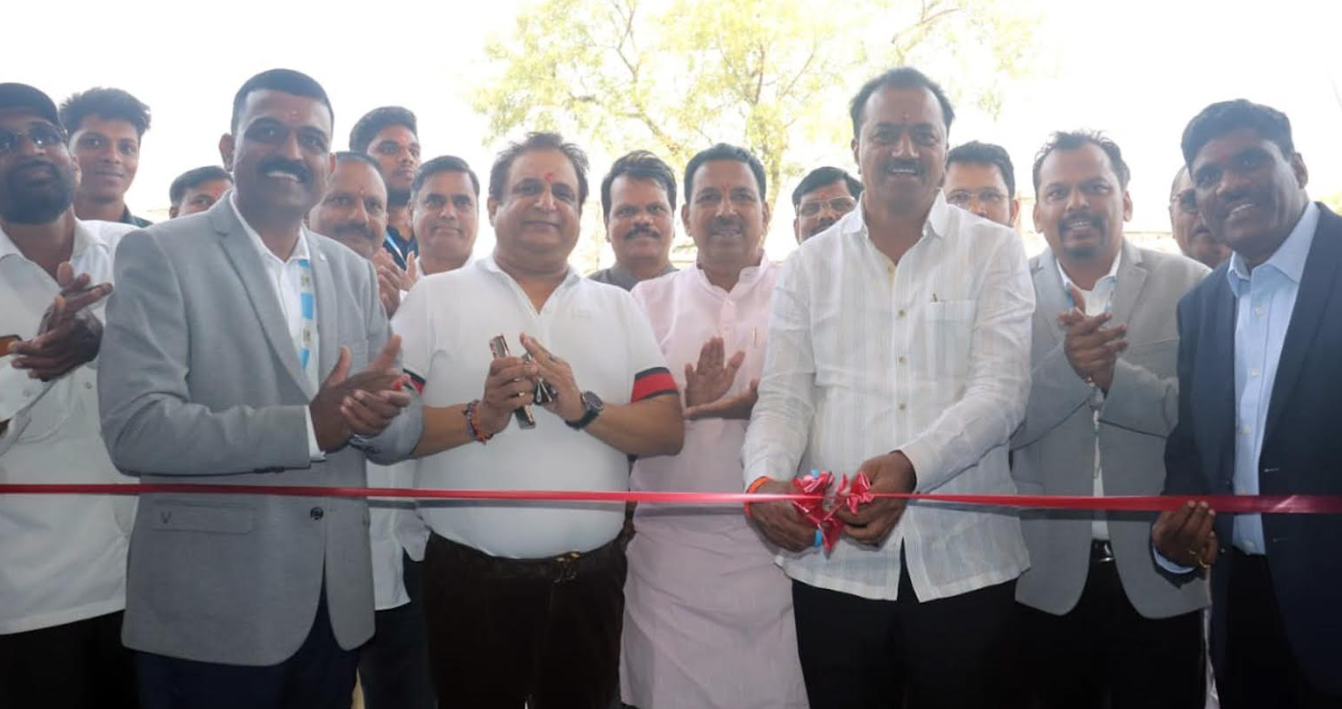 Pune, 14th November 2022: Poona AgroCart, an agricultural start-up under MSME, by farmers of Maharashtra began its operations on Sunday (November 13) from its Manjari office in the Pune district of Maharashtra. The company has onboarded more than 1000 farmers from the Pune region and plans to source fresh produce from about 10000 farmers in the next six months.
Poona AgroCart office was inaugurated at the hands of Ashok Pawar, MLA (Shirur assembly constituency) in the presence Bapusaheb Pathare, former MLA, Krishnath Mahamulkar, SBU Head, Central and North India, Netafim India; Anil Mane, Deputy Director for Land and Records; Raju Patil, Chairman, Ziran India Ltd; and Surendra Pathare, General Secretary of BJYM. Kiran Dond, Marketing Head; Mayur Jarkad, Sales Head; Kiran Jadhav, Finance Head; and Shahu Pawar, HR & Strategy Head were also present.
Poona AgroCart is a Pune-based agritech e-commerce start-up dealing in farm fresh produce mainly fresh fruits and vegetables using APEDA-approved world-class infrastructure. The company has also developed applications in B2B, B2C and farmer-level apps. The company has also launched an offer called 'Shagun Basket' at Rs 499. The proceeds from the sale of these Shagun baskets will be donated to an orphanage which works on welfare of farmer's children.
Lanka Sivakumar Reddy, CEO, Poona AgroCart said, "Our vision is to create a healthy ecosystem by ensuring access to safe and nutritious food for all; and we are working on a mission to deliver safe and nutritious food for all by transforming the agri-food system and increasing the wealth of farmers. We want to create an impact on Indian agriculture, farmers' economy and customer satisfaction with our innovation, transparency, and quick delivery model. We aim to give all agri-farm outputs to end consumers and feed the world through our export division."
Kiran Dond said, "We have 1000 farmers associated with us at present and we are planning to increase this number to 10 thousand in the next six months. We are getting good responses from farmers and we are also setting up collection centres in different areas."
MLA Ashok Pawar said, "I have always believed that farmers will benefit from innovative practices like those implemented by Poona AgroCart. I am happy that Poona AgroCart has started its operations from our Manjari area. The company with its 'seed to harvest' process and on-field guidance to farmers will contribute to improving productivity and income levels of farmers. There are a lot of hotels and residential townships in and around Manjari and I am confident that Poona AgroCart will capture the market soon. Customers will also benefit from the gradation, disinfection and packaging process implemented by the company."
Mahamulkar said, "There are a lot of people and companies who advise farmers, but there are very few who guide farmers about how and where to sell in order to get a good market price. Farmers' income will improve if they start supplying quality and fresh produce and on the other hand customers will also benefit."
PoonaAgroCart LLP was founded in March 2021 by a team, having decades of experience in the agriculture sector, including Lanka Sivakumar Reddy, Chief Executive Officer who is an agriculture veteran having experience of 3 decades having headed teams of large organizations. Along with Reddy, Kiran Dond, Marketing Head; Mayur Jarkad, Sales Head; Kiran Jadhav, Finance Head; and Shahu Pawar, Strategy Head is leading the company.
Poona AgroCart has built a reliable, cost-effective, and high-speed food system and infrastructure to source fresh produce from farmers and deliver them to our customers. The company offers a wide range of safe, conventional, organic, exotic fresh Fruits & Vegetables through direct farm sourcing and distribution to Consumers, Retailers, Wholesale Buyers, Restaurants, Food Processors, Exporters and Canteens.
B2C: Growzo – Get delivered more than 200 fruits and vegetables at your door-step. Our fruits and vegetables are of: Highest-quality-grade; Organic; and Chemical Free.
B2B: PAC Bizz – PAC Bizz is a B2B platform for organized or unorganized business owners who want to purchase in bulk quantities like: Vegetable Shops; Malls; Hotels; Restaurants; Corporate Canteens & more
Farmers: PAC Farmer – PAC Farmer is an online marketplace for farmers where they can list their products and get updates on the latest market trends. In addition, we provide the best information on: Crop Production; Crop Protection; Allied Services; Advanced Farming Solution & more.
Kiran Dond -Marketing Head of company said, "We are now ready to provide all premium quality fresh fruits and vegetables including hydroponics, exotics and organic to end customers and making their life healthy.
In short, we will be creating an impact on farmers' lives by providing good rates to his quality produce and premium quality fresh fruits and vegetables to city customers and making their life healthy. we are believing in Healthy is new Happy"