Ahmednagar SP office ransacked after MLA called for questioning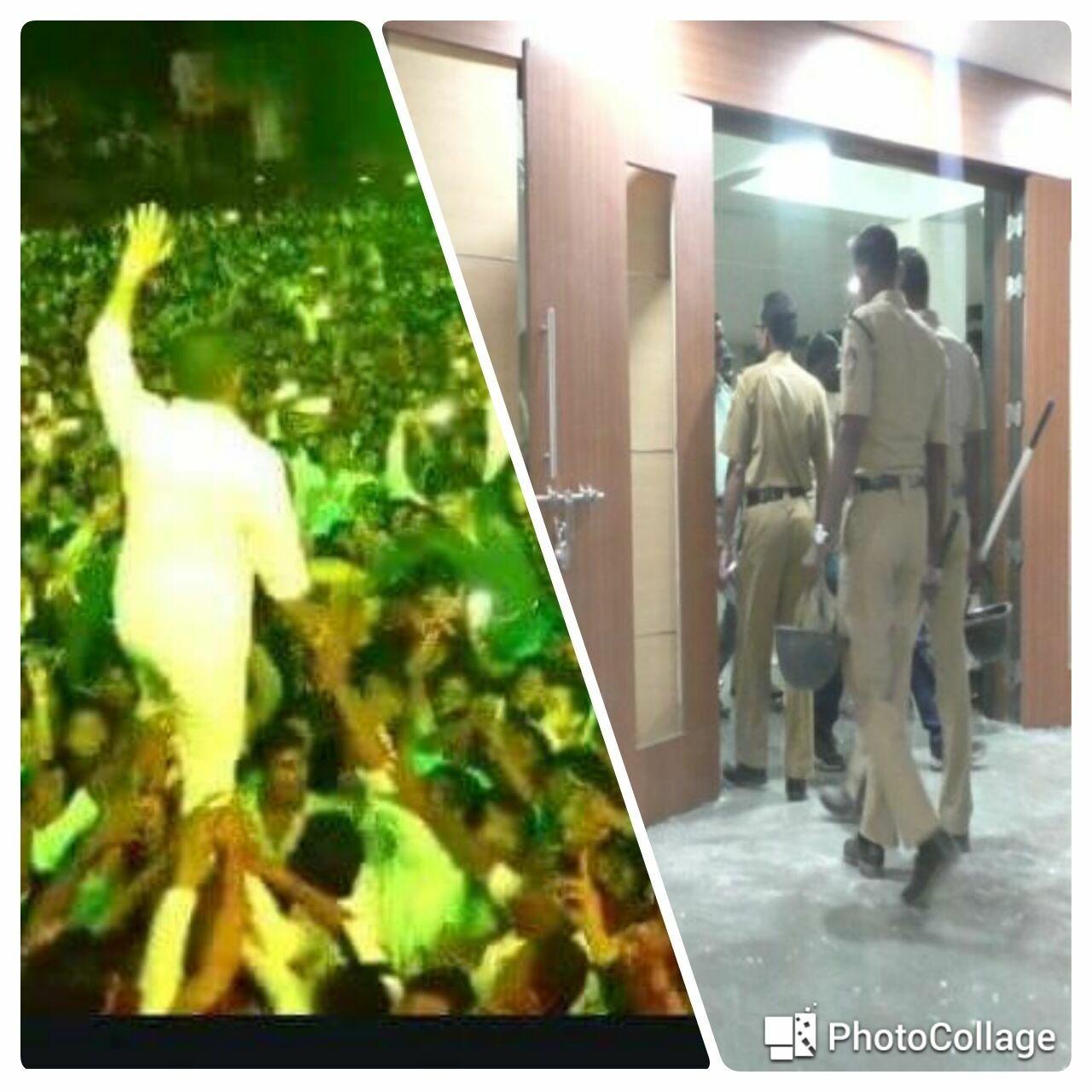 Ahmednagar : In a scene straight out of Bollywood blockbuster, supporters of NCP MLA Sangram Jagtap ransacked the office of Ahmednagar Superintendent of Police (SP) after he was called for questioning in connection with murder of two Shiv Sena party members on Saturday night.
The supporters lifted him on their shoulders and took him away. However, cops arrested Jagtap around 3 am on Sunday.
On Saturday, soon after the Kedgaon ward civic election results were declared, the two Shiv Sena workers were shot dead around 5 pm. Police have registered case against MLAs Sangram Jagtap (NCP) his father Arun Jagtap (NCP) and father in law Shivaji Kardile (BJP) and 30 others in the murder case, while 22 others have been booked for ransacking the SP office.
NCP MLA Sangram Jagtap was arrested along with Sandeep Gunjal, Balasaheb Kotkar and Bhanudas Kotkar, police said. Gunjal is the prime suspect.
The double murder came on the heels of Congress leader Vishal Kotkar winning the civic bypoll for Ward 32 (Kedgaon) of the Ahmednagar Municipal Corporation. The bypoll was necessitated after the mayor former mayor Sandeep Kotkar, also Congress member, was convicted in a 2008 murder case.
Shiv Sena has called for bandh in Ahmednagar.
Follow Punekar News: