Ahmednagar: Five-Year-Old Dies in Borewell Accident Despite Intense Rescue Operation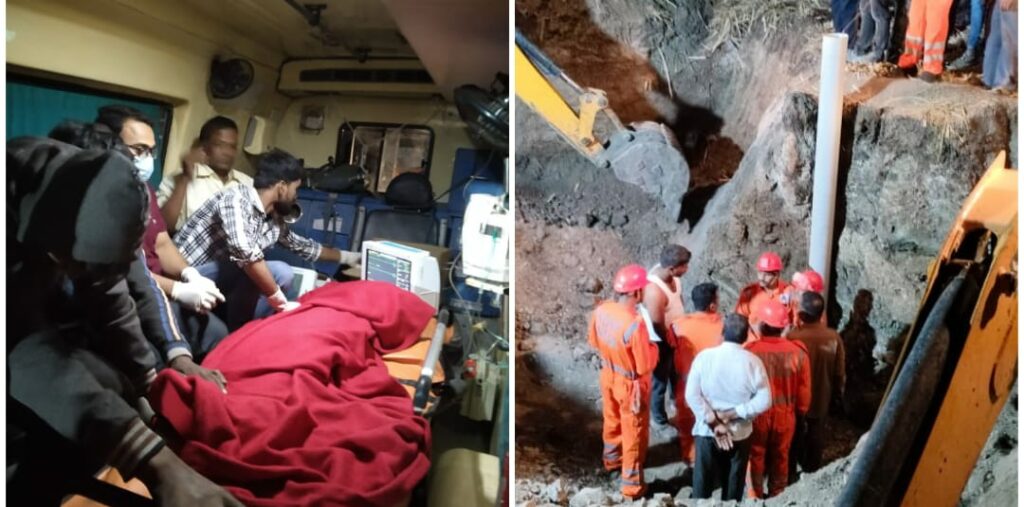 Ahmednagar, 14th March 2023: A five-year-old boy named Sagar Budha Barela fell into a borewell at Kopardi in Karjat taluka while playing on a farm. His father worked as a sugarcane worker in the sugarcane field of Sandeep Sudrik.
Rescue efforts were initiated immediately after the incident, and five teams of the National Disaster Response Force (NDRF) from Pune arrived at the spot. Despite the tireless rescue efforts, the boy, unfortunately, passed away.
The incident occurred at around 6 pm on Monday, and rescue efforts continued until 11 pm. The district administration and the Kuldharan Primary Health Center and Sub-District Hospital team, along with the Karjat Nagar Panchayat fire brigade, were present at the spot. It is estimated that the boy was trapped at a depth of 15 feet, and two JCBs were used to dig parallelly to rescue him.
The rescue operation became more challenging when a rock suddenly hit 10 feet into the pit where the borewell had been dug, further delaying the rescue efforts. The NDRF team was finally able to remove Sagar from the borewell after eight hours of non-stop work. However, by the time they brought him out, he was already dead.
MLA Rohit Pawar said, "The incident of the death of a laborer's child after falling into a borewell in my constituency is very unfortunate. Despite our best efforts, we could not save him. But to avoid such an accident, farmers should take care to properly cover the bore wells in their fields."