Anirudh Gautam speaks at NRAI Pune Event about the Basics of Financing Restaurants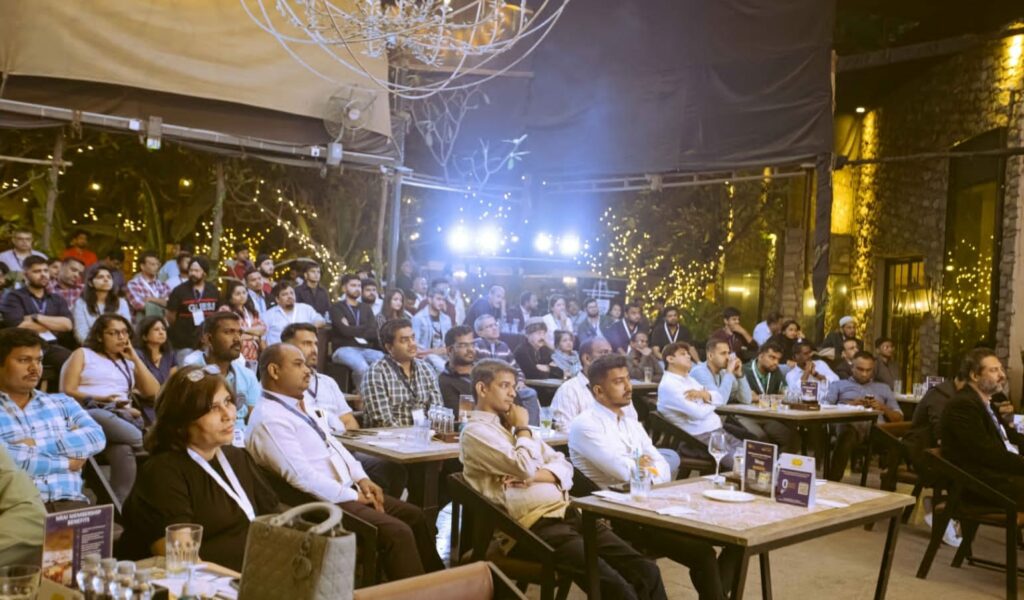 Pune, 2 Dec 2022: The National Restaurant Association of India's Pune Chapter hosted yet another insightful session with Mr. Anirudh Gautam (Senior Partner at S. Gautam & Associates LLP) recently. The DotPe-powered event titled 'Restaurant Finance 360' took place at One Lounge, Koregaon Park with more than 160 prominent restaurateurs from Pune in attendance.
Following their First Members Exclusive Event last month at the Vegan Lifestyle Kitchen & Bar in Baner- Bhaji Pala, the NRAI Pune Chapter came back strong to their Knowledge Sharing Sessions with a prominent guest speaker who has helped countless businesses in the Food & Beverage Industry to understand and manage their finances better.
Mr. Gautam gave the attending restaurateurs a basic understanding of how brands should handle their financial thought, and covered important but overlooked topics that all owners should be aware of. He spoke about intricate business aspects like Setup Cost Management, Book-keeping Discipline, Compliance, Working Capital, Capital Budgeting, etc. with a focus on F&B Brands and took questions from the audience. The session was followed by dinner, drinks, and music, leaving guests the chance to network, munch, and have a good time!
NRAI is an organization with chapters across all major cities of the country, representing more than 5,00,000 Restaurants and helping them grow their brands and businesses together.
Similarly, the NRAI Pune Chapter is tirelessly working towards creating a unique F&B community in the city by expanding membership and giving guests exceptionally singular learning & networking experiences.
The Pune Chapter of NRAI is headed by Mr. Praful Chandawarkar (Chapter Head and Owner of Malaka Spice). Their committee also includes other prominent restauranteurs from Pune including Kevin Tellis (Toit), Siddharth Mahadik (Le Plasir), Kunal Mhaske (Penthouze), and Nicky Ramnani (The Daily All Day).