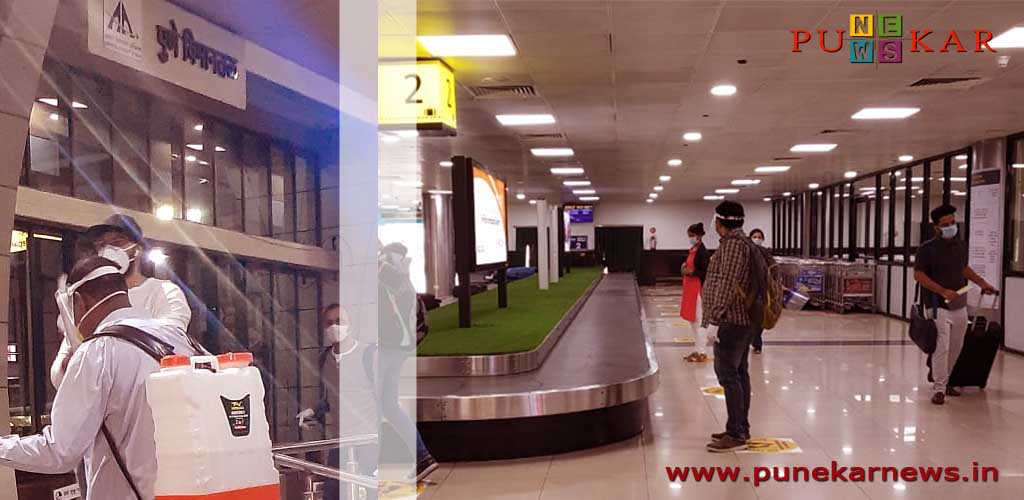 Pune, August 15, 2020: The Pune airport authorities have shared guidelines issued by the state government for domestic flight travellers to Pune. The guidelines are given below:
Download and install the Aarogya Setu app on your mobile phone before boarding the flight. Always keep it running for best results. The passengers with any symptoms of the disease are advised not to board the flight. 
Wear your face mask at all times during your journey. This is for your safety and safety of your co-passengers. 
The Government of Maharashtra has stipulated 14 days home quarantine for all domestic passengers landing at Pune. Strictly ensure self-isolation and self-monitoring of health during this period. 
A team of Health Officials is posted in the Arrival Hall to welcome all domestic passengers. Please submit the health declaration form to this team. The health officer shall monitor your body temperature. 
They will also put a stamp on the back of your left hand in indelible ink with the advice to undergo home quarantine for 14 days. 
If your stay at Pune is less than 7 days then you can be exempted from 14 days home quarantine on the production of sufficient evidence for onward or return journey subject to satisfaction of the government officials.