Asian African Business Summit in Pune Fosters Global Collaboration for Sustainable Growth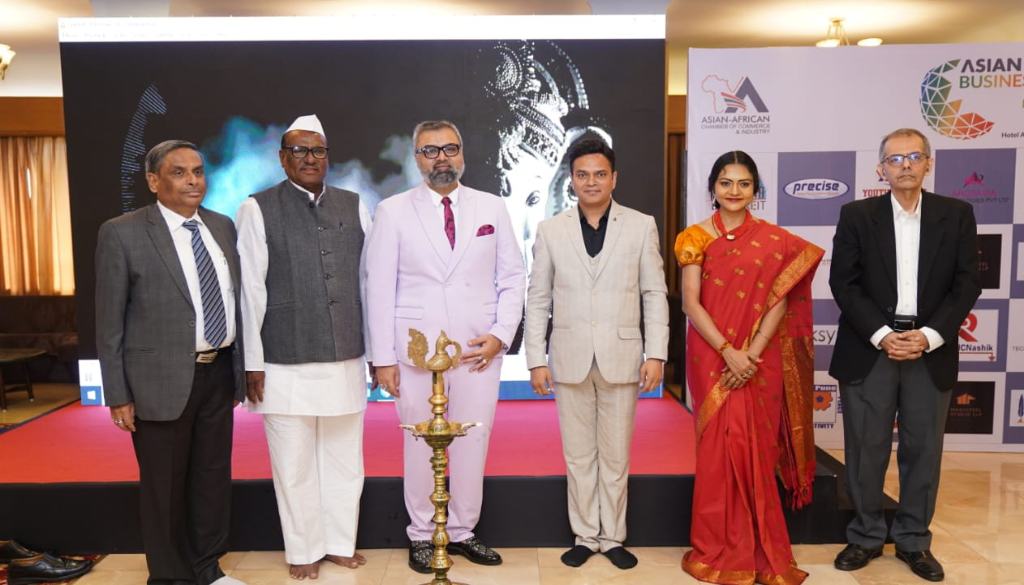 Pune, 6th September 2023: In a remarkable display of international cooperation and economic vision, the inaugural Asian African Business Summit convened on Saturday, September 2nd, 2023, in Pune, India. The theme, "Redefining Sustainable Leadership & Building International Trade," drew together prominent leaders, entrepreneurs, and innovators from diverse sectors, united by their commitment to exploring opportunities for growth, innovation, and sustainable development through cross-continental collaboration.
This groundbreaking event unfolded at the prestigious Hotel Arora Towers in Pune, providing a platform where delegates engaged in meaningful discussions, forged strategic partnerships, and gained profound insights into emerging markets and industries. The summit's overarching goal was to bridge cultural and geographical divides, fostering cooperation that transcends borders.
Dr. GD Singh, Founder & Chairman of AACCI (Asian African Chamber of Commerce & Industry), set the tone with his keynote address, emphasizing mutual cooperation and collaboration among chambers and associations sharing the objective of inclusive growth through collective actions. He commended AACCI's rapid expansion in Asia and Africa through its chapter offices, lauding the contributions of presidents and other office bearers.
Dr. Neetu Singh, Secretary General of AACCI, echoed Dr. GD Singh's sentiments, underscoring Asia and Africa as homes to some of the world's fastest-growing economies, brimming with untapped collaborative possibilities. She stressed AACCI's objective of spotlighting the boundless trade opportunities nestled at the crossroads of these two continents.
Mr. Brajesh Kumar, President of the Maharashtra chapter, extended a warm welcome to all attendees, vowing that the chapter would stay aligned with AACCI's mission to connect the two continents through a robust business network.
The event also hosted esteemed dignitaries, including Mr. Jamshed Mistry, Counsel at the Supreme Court of India and Founder of International Legal Alliance; Mr. H P Srivastava, Director of Trident International Pvt Ltd & Vice Chairman of Deccan Chamber of Commerce; Ms. Nabomita Mazumdar, Founder of Nabomita .Com; Mr. Raghunath Medge, President of Mumbai Dabbawala Association; Manoj Kumar Singh, Zonal General Manager of The National Small Industries Corporation Ltd (NSIC); Ganesh Chaudhari, Chief General Manager of Mahatma Phule Renewable Energy & Infrastructure Technology Limited; and Ms. Usha Bajpai, Mahila Morcha National Incharge for Gem Portal Registration initiative.
These dignitaries emphasized the pressing importance of sustainable development and collaborative actions in today's rapidly changing environment. The summit culminated in Business Awards recognizing entrepreneurs and business owners whose accomplishments have set new standards.