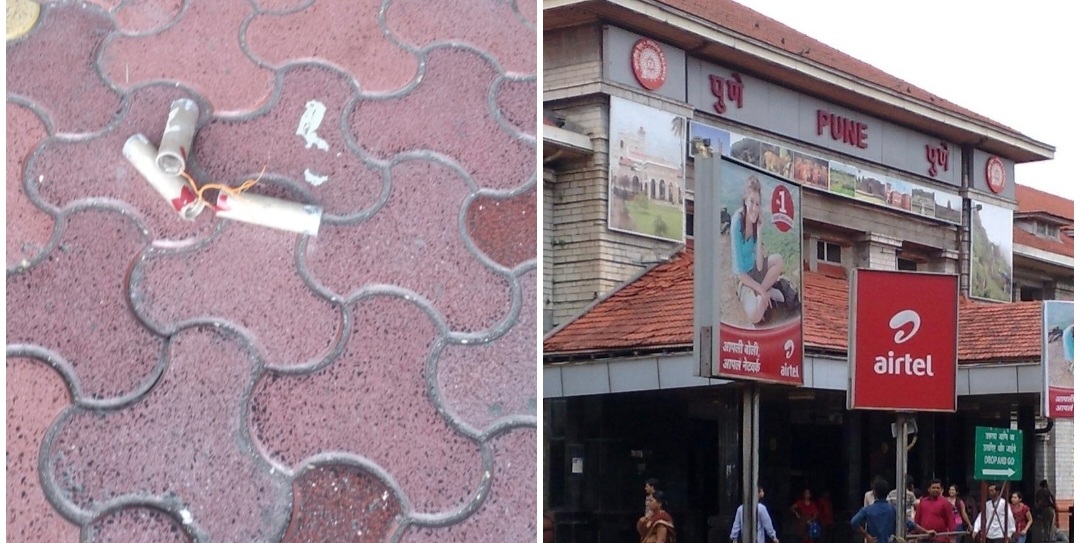 Sumit Singh
Pune, 13th May 2022: An object similar to the one used in the bombs was found at the Pune railway station. Two platforms were cleared but later it was found that the object was not suspicious.
Officials from Pune city police, Railway Protection Force (RPF) and Government Railway Police (GRP) reached the spot immediately with their bomb detection and disposal squad (BDDS).
Police Commissioner Amitabh Gupta and Joint Commissioner of Police Sandeep Karnik had also arrived at the spot to monitor the situation around 10.30 am.
Speaking to PunekarNews.in, Divisional Railway Manager (DRM) Renu Sharma said, "Everything is fine now. All platforms are open and trains are running on time."
RPF Divisional Security Commissioner added, "It seems the object had fallen from somebody's bag in the circulating area (outside the platform). As it had wires, people raised an alarm. BDDS team took it away. It was not a suspicious object."
GRP superintendent of police Sadanand Wayse Patil said, "The BDDS teams from Pune and the railways are at the spot and conducting the investigations. It appears to be a firecracker-like object."