BREAKING NEWS: Life Relaxed in Pune Except for these 69 Micro Containment Zones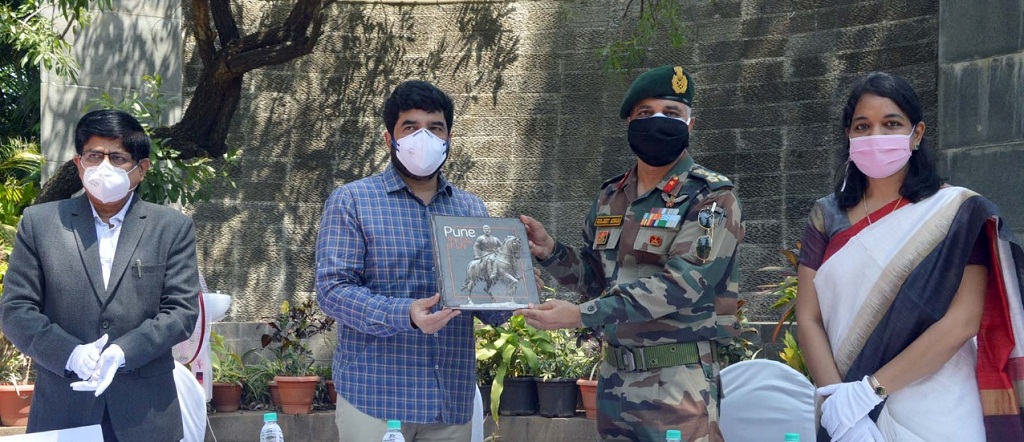 Pune, May 3, 2020: Finally, Pune Municipal Corporation (PMC) has issued an order declaring 69 places as micro containment zones where maximum Coronavirus positive patients have been found. These places will have the same restrictions as at present till May 17, those outside the containment zones will have a more relaxed life as declared by the state government. Liquor shops can also be opened as per the guideline. The containment zones are in 23 out of 30 police station areas under Pune city police.
A total of 99 new COVID19 patients were reported today in areas under the Pune Municipal Corporation (PMC) taking the total tally to 1817 out of which 101 have died while 433 have been cured and discharged from hospitals. PMC officials said that a total of 55 patients were discharged today after being cured of COVID19. Today seven patients died while undergoing treatment. At present, there are 1283 active patients including 75 critical. There are 17 patients on ventilators.
Keeping in view the rising number of COVID19 patients, PMC Commissioner Shekhar Gaikwad has issued the order today which will come into effect from midnight and remain in force till May 17 as the nationwide lockdown is till that date. "In shopping complexes, only essential commodities shops will be allowed to open. Stand-alone (independent) shops on roads, in residential colonies, complexes will be allowed to open. However, if there are more than 5 shops on a public road then all essential commodities shops and only 5 non-essential commodities shops will be allowed to open. Other business allowed by the state government will also be operational", Gaikwad stated in his order. PMC and police will decide which non-essential shops will be allowed in those 5.
Two-wheeler allowed for work but one person can ride a bike without pillion rider. In four-wheeler apart from the driver, only two persons are allowed to travel. Construction works are allowed but labourers cannot be brought from outside the city. E-commerce companies can do home delivery. Essential commodities supply will be allowed as per existing norms. Pune Metro and pre-monsoon work etc allowed by PMC.
After PMC declared the containment zones, Pune City Police Jt CP Ravindra Shisve issued a prohibitory order. The shops outside containment zones will be allowed to open from 10 am to 6 pm. Home delivery of milk is allowed between 7 am to 10 am. All shopkeepers have to use masks, hand sanitizers, face shield, hand gloves and maintain physical (social) distancing at the shops among customers. No citizen will be allowed to move between 7 pm to 7 am. All religious places will remain closed. All people have to wear a mask if they are out of the home. Also, all citizens above 65 years age, children below 10 years, people suffering from illness, and pregnant women should come out of home only when it is necessary, else they should stay at homes.
In the containment zones, essential commodities shops will be allowed to open from 10 am to 2 pm and additional restrictions will continue there. If there is a violation of these orders, people will be prosecuted for the offence under section 188 of the Indian Penal Code, Jt CP Shisve said. Police have already filed cases against thousands of people and seized vehicles over 30,000.
Containment zones are in following police station areas:
Samarth police station – All areas
Khadak police station – All areas
Faraskhana police station – All areas
Shivajinagar police station– Northside of Shivajinagar station, Backside of Congress Bhavan
Swargate police station –Gultekdi, Maharshinagar, Dias plot, Indiranagar, Khadda Slum, Meenatai Thakre vasahat, Seventh Day Adventist Salisbury park, Dhole Mala slum
Lashkar Police station – New Modikhana, Poona College Road, Near Modikhana Qureshi Mosque, Bhimpura Street, Babajan Dargah, Quartergate Road, Shivaji Market, Sarbatwala Chowk Road, Shitladevi Mandir Road, Cantonment area
Bundgarden Police station– Tadiwala Road, Private road, Lumbini Nagar, Vishwadeep Tarun Mandal
Sahakarnagar Police station– Taljai Colony, Balaji Nagar, Dhankawadi, Gulabnagar, Chaitanyanagar, Dhankawadi
Bharati Vidyapeeth police station : Ambamata Mandir Katraj, Jambhulwadi, Sai Samridhi
Dattawadi Police station – Parvati Darshan, Shiv Darshan, 52 chawl Parvati, Dandekar Bridge, Dattawadi Parvati, Indiranagar, Neelayam theatre area
Kothrud police station – Jai Bhawani Nagar, Sutardara, Kelewadi, Shivtara building, Badhai Sweet, Behind Maharaja Complex Chandragupt housing society
Sinhgad road police station – Tukainagar, Mahadevnagar, Sainagar, Khoradvasti, Rajiv Gandhi Vasahat
Yerawada Police station – Laxminagar, Gadital, Chitra Chowk area, Nagpur chawl, Tadigutta, Ward no. 6 Yerwada gaothan, Kamrajnagar
Khadki Police station – Patil Estate Slum, Irani Vasti Patkar Plot, North side of Shivajinagar railway station, Labour office area
Vishrantwadi police station – Adarsh Indiranagar-Alandi road, Phulenagar-Alandi road, Jadhav Vasti, Kalas
Chandan Nagar police station – Vadgaosheri-Ganeshnagar, Ramnagar tempo chowk, Vadgaonsheri
Vimantal police station – Kalwadi Vasti Lohgaon
Kondhwa police station – NIBM Road Prabhag 26, All Kondhwa Khurd, Nightingale Society, All Kondhwa Budruk, Sainagar Kondhwa Prabhag 27, All Yeolewadi, Krishnagar, Mohammadwadi, Ashoka Mews Society- Ashirwad Chowk, Meethanagar – Satyanand Hospital Lane – Bhairoba Mandir PMT Bus Stop, Sant Gadge Maharaj School – Sai Mandir – Bramha Avenue society – Shalimar Society – Kumar Prithvi
Gangadham Road, Mallik Nagar, Holevast-Undri
Wanwadi police station – Vikasnagar-Ghorpadi, Sayyednagar, Ramtekdi, Chintamaninagar, Ward no. 24, Handewadi Road, Kalepadal Railway Gate to Durgamata Mandir to Mhasoba Mandir, Dreams Akriti society, Dhere Market Chintamaninagar Handewadi, Prabhag 26 and 28, Ramnagar, Gulamali Nagar, SRPF Group 2 area
Mundhwa Police station – Ghorpadigaon, BT Kawde Road, Vikasnagar, Balajinagar, Shravastinagar, Prabhag 2
Hadapsar police station: Solapur road – Jyoti Hotel Mirekar Vasti Canal right side area, HP Petrol pump – Mahatma Phule Vasahat all along the railway line, Indiranagar Slum, DP Road Mhada Colony, Hingne mala all area along the nullah, Malwadi, Gosavi Vasti Vaiduwadi area, Hadapsar- Adarsh Colony – Vetalnagar – Satavwadi – Malwadi
Bibvewadi Police station – Appar Indiranagar, Survey no. 650 Bibvewadi
Marketyard Police station: Dr Ambedkarnagar, Premnagar slum
PMC Order in Marathi and names of Containment Zones
http://jv0.499.myftpupload.com/lockdown-3-0-what-is-allowed-what-is-not-allowed-in-maharashtra-check-here/