Cafe India Carries Forward The Legacy Of Irani Restaurants In Pune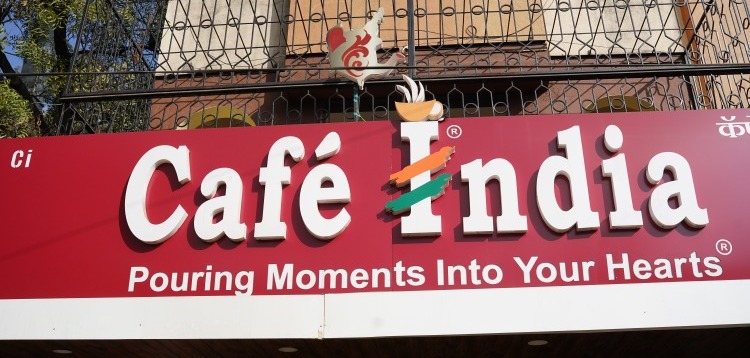 Sumit Singh
Kondhwa, 30th January 2022: Mohammed Hussain Mashti had migrated from Iran to India in the late 1940s. Initially, he worked in different cities like Hyderabad and Mumbai but eventually decided to settle in Pune.
On 15th August 1951, he started the legacy with the name Cafe Deccan Queen on Jangli Maharaj (JM) Road near Garware Bridge right next to the Deccan Bus stop and on the opposite owned a canteen in the very famous cinema Nataraj Theatres back then. In 1961, there were floods in Pune in that area where everything washed away. 
"My grandfather took the courage and started again but along with two of his friends in partnership renaming it Cafe Paris. The partnership dissolved later on and my grandfather reopened again with the name Cafe India which continued until 1998", recalls Ali Mashti (38), a commercial pilot and grandson of Mohammad Hussain Mashti.
In 1995, Mohammad Mashti passed away and in 1998 due to personal reasons the family had to sell out the property. 
After his commercial pilot stint came to an end due to technicalities, Ali Mashti decided to relive the legacy and with the help of his father Reza Mashti re-opened Cafe India on 15th August 2013 at NIBM Road in Kondhwa. 
The cafe offers authentic Irani Chai, authentic Black Tea with honey, dates, Homemade Irani Sharbat (shekanjabeen), Chicken Kebab Pav, Authentic Patti Samosas (veg/chicken), Chicken and Mutton Kheema, Bun masala cheese omelette, Bun chicken cheese omelette, Cheese Bhurji, chicken cheese bhurji, customised dishes as well.
"Being a small outlet and receiving an overwhelming response from our patrons, we decided to open another branch a few blocks away in July 2016, this time my brother Mohammed Mashti (35) being involved as well. And now have continued with another branch at Kausar Baug", says Ali Mashti.
The Cafe India outlet near Kausarbag Masjid is the biggest among the three branches with a separate family seating facility (on the first floor). The above section is also given/booked/rented for private events such as corporate meetings, birthday celebrations, parties etc.
The café draws a huge crowd during the mornings and the evenings with collegians, women from different walks of life including the elders who make a beeline for the ultra-smooth Bun Maska and Irani Chai. The yellow and amber display lights in the roof spread ethereal calm over the place during the evening.
What differentiates this cafe is the addition of the Shwarama stall. Turkish Shawarma is served in Doner bread (pokket) or Roti with authentic Turkish sauces and mayo.
"We aim to have atleast 10 branches of Cafe India across Pune in the next few years", Ali Mashti informed. 
For franchise enquiry of Cafe India, Ali Mashti can be reached out on email cafeindia14@gmail.com