Chhatra Samwad- Students Symphony with Shri Prakash Javadekar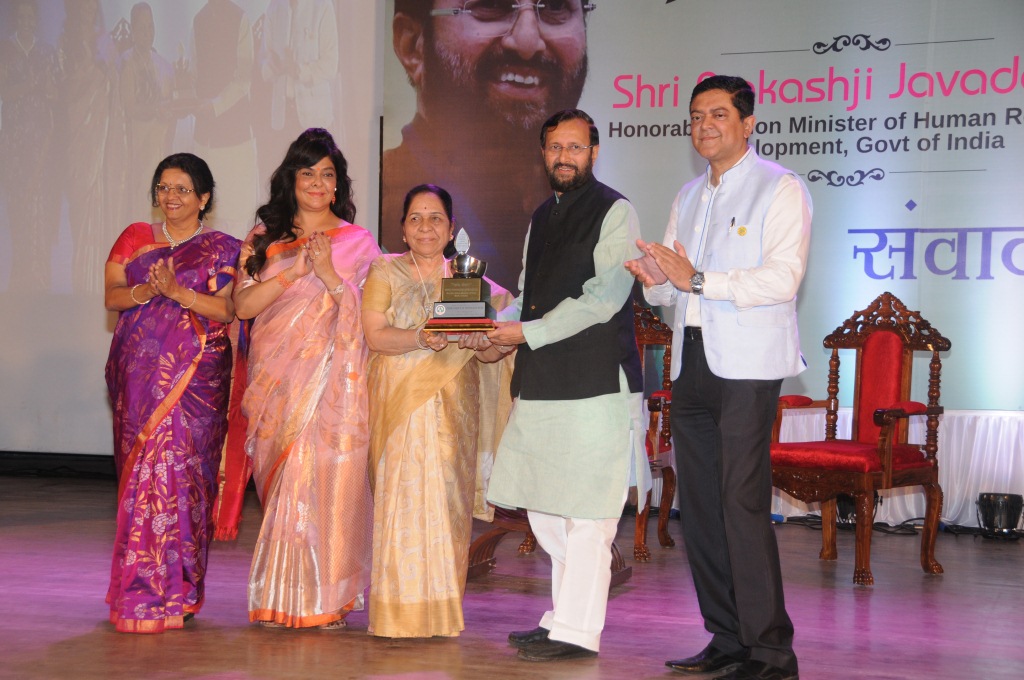 Indira Group of Institutes (IGI) was honored by the visit of honorable HRD Minister, Shri Prakash Javadekar, on 20th August 2016. He was welcomed to the campus by the students of IGI with traditional Dhol Tasha and escorted to the Dhruv Auditorium for interactive session with students of IGI, titled –Chhatra Samwad.
Dr Tarita Shankar, Chairperson IGI, expressed her deep sense of pride and honor in her welcome note to Shri Prakash Javadekar. She acknowledged his passion for knowledge and the apt role he will play in the HRD Ministry and impact the nation with new education and HRD policies.
Students of Indira National School enthralled the audience with swagat dance. Shri Prakash Javadekar conveyed his humility at a film produced and screened by Indira School of Communication, depicting some instances of his life's journey. Dr Tarita Shankar acknowledged the presence of Dr Prachee Javadekar, who conveyed her blessings for the Indira Group.
In his address Shri Prakash Javadekar emphasized the contribution of education in building a nation. He stated the critical role our government will play in enhancing research and career opportunities in our country to reverse brain drain. He further added the importance of quality in  education to place our education system at par with global standards.
While awarding IGI scholarship to orphaned children of farmers, on account of farmer suicides in Maharashtra, Shri Javadekar applauded the initiative and conveyed that skill development through education is the key to improving rural productivity and income-earning opportunities.
Students who were a part of the interaction with Shri Prakash Javadekar were inspired by his vision and expressed that his positivity and farsightedness imbued them with a sense of national pride to be a part of India's journey of becoming a first-world country.