Chinchwad: Auto Cluster COVID Hospital Staff Among 3 Arrested For Selling 1 Remdesivir Injection For Rs 40,000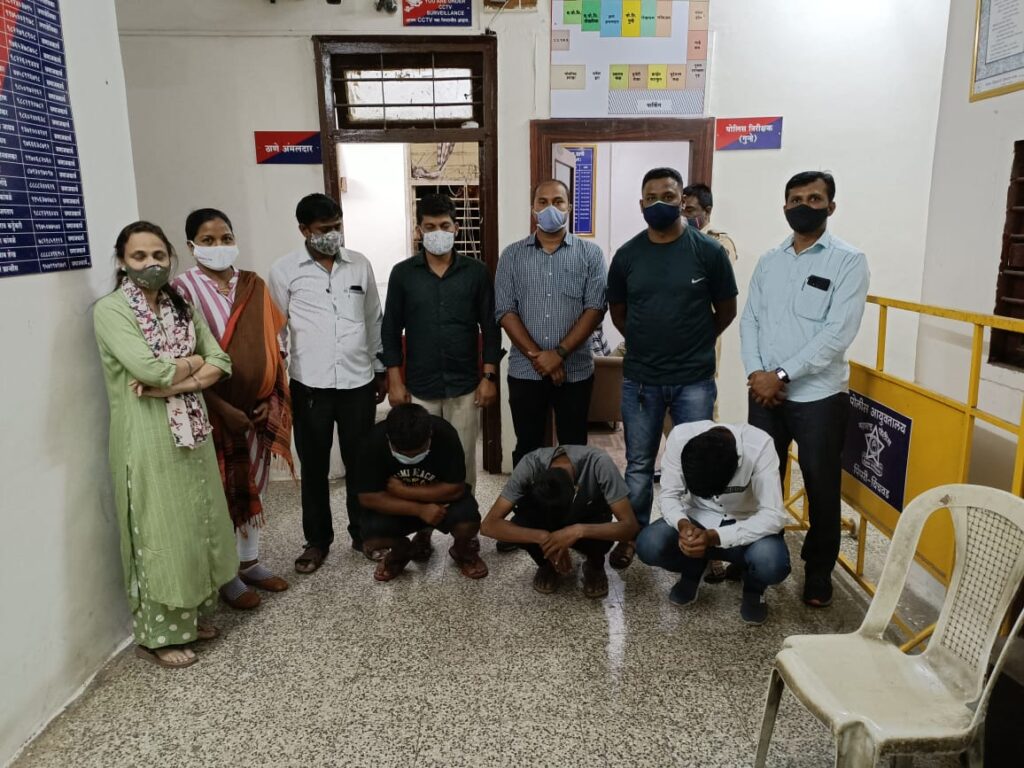 Mubarak Ansari
Chinchwad, 8th May 2021: The officials from the social security cell (SSC) of Pimpri Chinchwad police commissionerate and the Food and Drug Administration (FDA) have arrested three persons for allegedly selling one Remdesivir injection in black for Rs 40,000. Police have seized two vials from them which were provided by a staff of the PCMC's Auto Cluster COVID Hospital. Sparsh Healthcare is currently operating the hospital.
The administration has clarified that Remdesivir is being supplied directly to hospitals and sale of the injection outside hospitals is banned. The government has fixed the rate of one vial from Rs 1100 to 1400.
Pimpri: Three Doctors Arrested For Taking Rs 1 Lakh For Ventilator Bed At PCMC's Auto Cluster COVID Hospital
Acting on a tip-off received by Police Commissioner Krishna Prakash, a trap was laid around 1 pm on Friday opposite Dental Planet Hospital on the road from Deluxe Chowk to Kalewadi. The accused had reached there with two Remdesivir injection vials and demanded Rs 80,000. They were taken into custody and an FIR was registered at Pimpri police station.
"The arrested accused said that they had got the vials from Ajay Babaraj Darade (19) who worked as Brother at the Auto Cluster COVID Hospital. Darade was also arrested", said the police chief.
The other accused have been identified as Nitin Haridas Gund (23) and Sagar Kakasaheb Gund (24), both residents of Vijaynagar in Kalewadi. Police have seized three mobile phones, Rs 1000 cash and two Remdesivir injection vials from the possession of the arrested persons.
PCMC Commissioner Bans Direct Admissions At Auto Cluster Covid Hospital
The action was taken under the guidance of Commissioner of Police Krishna Prakash, Additional Commissioner of Police Ramnath Pokale, Deputy Commissioner of Police (Crime) Sudhir Hiremath and ACP Dr Prashant Amritkar.
The team included Senior Police Inspector Vitthal Kubde, PSI Pranil Chougale, Dhairyashil Solanke, Pradipsingh Sisode and police personnel Dattatraya Gore, Bhagwanta Muthe, Anil Mahajan, Maruti Karchunde, Ganesh Karote, Amol Shinde, Vaishnavi Gawde, Rajesh Kokate, Sonali Mane and FDA Inspector Bhagyashree Yadav.
Join our Whatsapp Group and Telegram for each update about Pune and PCMC
Follow Punekar News: