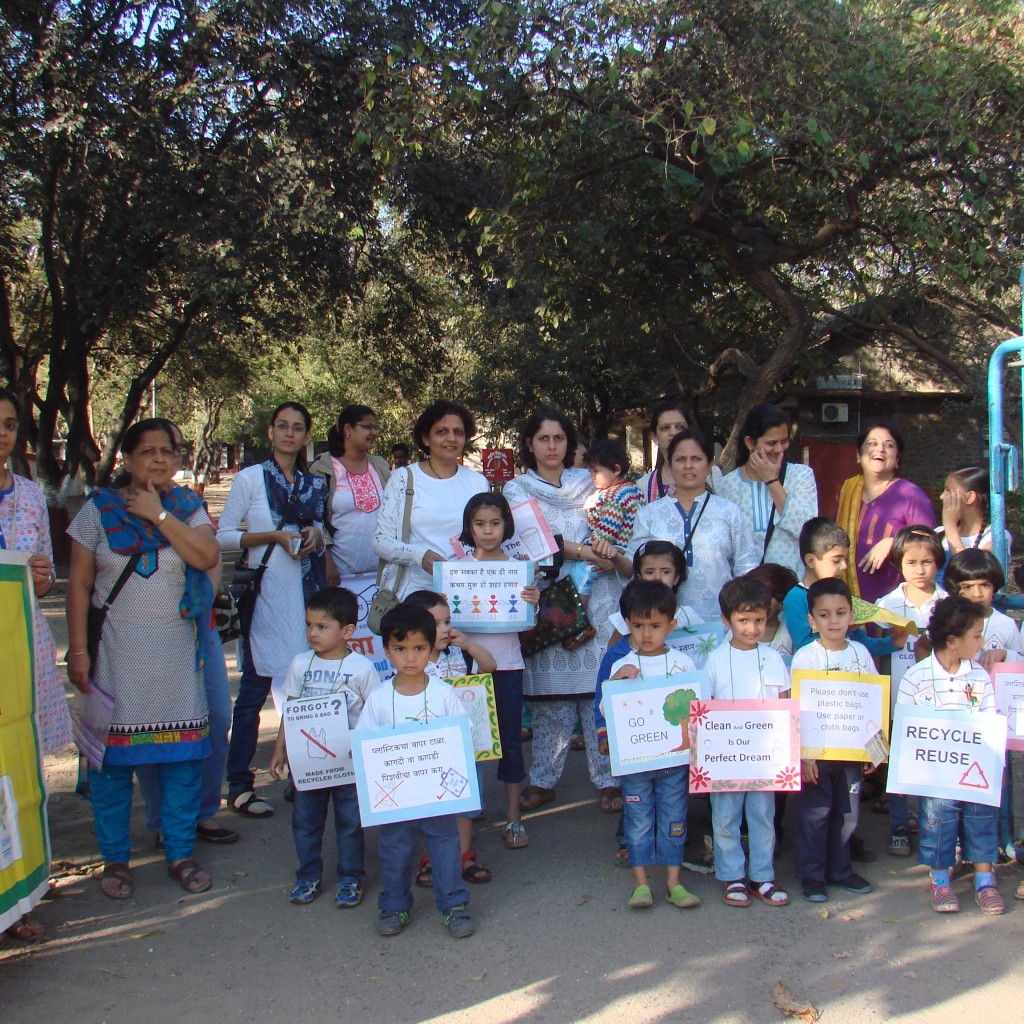 Young children aged 2 to 6 years old enthusiastically participated in a Clean-Up drive at NCC ground on BMCC College road on 25th January. The event was organized by Fairyland Children's Center at Deccan Gymkhana with students, parents and teachers as a part of their Republic Day celebration. Smartly dressed young citizens marched to the venue with "Clean Pune – Green Pune – Beautiful Pune, slogans and placards". Teachers and parents cleaned the NCC ground using gloves and masks, setting an example for the new generation to emulate. 
"Our aim here is to imbibe right values to our students at an early age", said Mrs. Neelima Ranade, who heads the Fairyland Center. 
She said, "We are pleased with the participation by parents. All are inspired by our Prime Minister Narendra Modiji and want to do our part for the neighborhood, city and country." 
PMC staff was available on hand for proper disposal of 6 sacks of garbage collected during the drive. Mr. Naik of the Janawani Foundation provided hand gloves and masks for the teams. Ms. Deepti and Nrupaja Bhide, members of Deccan Gymkhana Parisar 
Samiti also joined to support the drive.
Fairyland Center has been working in the field of early childhood education for last 23 years and this is one of the many drives conducted by the center in the area.