CM Chairs meet of Gujarat State Women Security Committee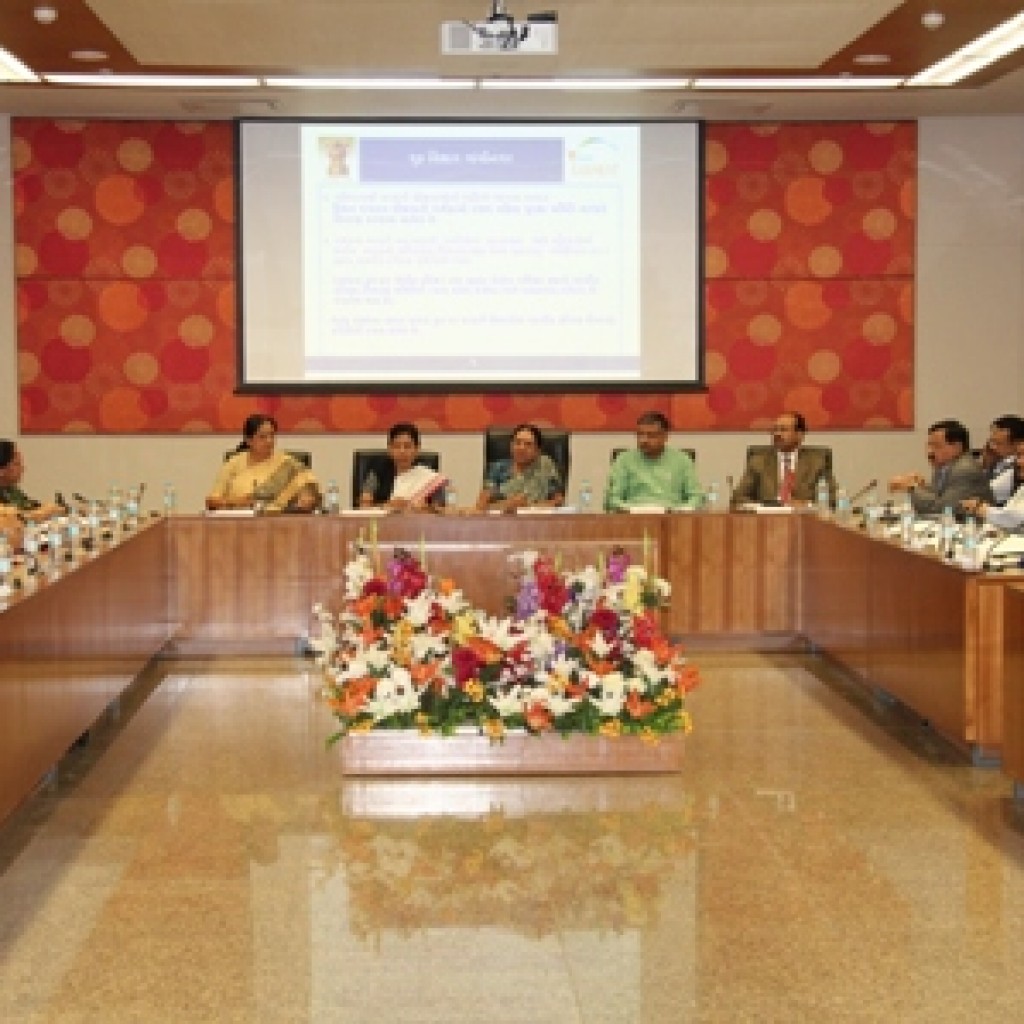 Gandhinagar, Wednesday:  Gujarat State Women Security Committee meeting chaired by Gujarat Chief Minister Mrs. Anandiben Patel was held here in Gandhinagar. Mrs. Patel guided present women from state-wide district committee in the meeting. Speaking about the unfortunate incidents of women atrocities Mrs. Patel stated that all the members of women security committee should be well-informed about the existing laws and regulations and they should supplement to the efforts of the government from rural areas and to organize awareness meeting in remote areas of the state.
Mrs. Patel emphasized to form rural level women security committee as early as possible and determined to organize a state level conference of women security committee in any one district in which the committee has been initiated in all the taluka and villages. It is needful to redress the unfortunate incidents of women atrocities in rural areas and to be helpful to the affected women with teamwork of the women from the committee and the police force, she added.
Minister of State for Home Department Mr. Rajnibhai Patel, Minister of State for Women & Children Welfare Department Mrs. Vasuben Trivedi and along with Chief Secretary Mr. G. R. Aloriya various IAS – IPS officers also were be a part of the discussions happened in the meeting.
She further explained that the state government is eager to make use of the inputs of various organizations and people engaged in the field of women security. She also suggested committee members to spread awareness about the new initiatives and schemes of the state government aimed at empowering women and securing them from the atrocities. The ministers also deliberated over the suggestions given by the committee members for the qualitative changes in the activities of the committee.
MP Mrs. Jayshreeben Patel, Vice-President of State Women Security Council Mrs. Jyotiben Vanchchhani, women MLAs, Director General of Police Mr. Thakur and Additional Chief Secretary to Home Department Mr. Taneja and Chief Principal Secretary to CM Mr. Kailashnathan were remained present in the meeting.