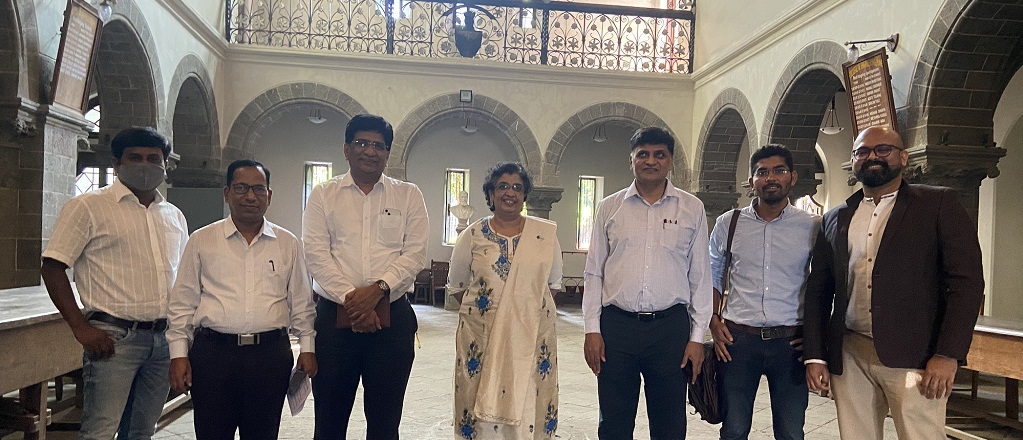 Pune, 9th December 2021: CollPoll,a Mobile-first Digital Campus Platform, today announced that the company's solutions have been adopted by Dr D.Y. Patil Pratishthan's Institutions and the College of Engineering in Pune. The startup has provided a seamless and state-of-the-art learning and smart campus experience to the students of Pune. 
Educational institutions in the city have benefitted by being able to provide enhanced student engagement, a blended learning environment and a seamless digital experience for more than 14,000 students. CollPoll is planning to partner with 10 more institutions with over 20,000 users in the next 6 months.  
Institutions have been largely managing processes manually and with the onset of the pandemic it became cumbersome for them to manage processes at scale with increased chances of errors making it difficult to bring accountability and transparency. 
Premier Institutions of Pune such as Dr DY Patil Pratishthan have taken a huge step towards automating key academic and administrative activities to improve efficiency and engagement. With the help of CollPoll, several institutions have now automated student enrolment, fee and dues collection and the scholarship management process. This has helped bring in efficiency and real-time tracking of data at a student, programme and batch level in addition to easy access to detailed fee reports. Furthermore, through the platform's Learning Management System (LMS) faculty can plan and create lessons as well as conduct online classes, thereby ensuring academic continuity. CollPoll's Examination Management System (EMS) helps in planning examinations, enrolling students, conducting exams online and publishing grade sheets. The startup's Campus Feed engages prospective students during the admissions process, thereby providing a one-stop digital campus experience for students and staff. 
Today's Gen-Z students and the upcoming Gen-Alpha kids are digital natives and far more technically savvy than any previous generation and expect a similar experience in a campus environment. The education industry is being driven to transform in order to keep up with student expectations regarding access to resources, and how they choose to communicate with their educators and peers. CollPoll is betting big on this change and will continue to invest substantially in this platform which promises to offer a system of record, engagement as well as intelligence to institutions so that they can focus on more value-added student-facing activities. 
CollPoll was founded by Hemant Sahal to let stakeholders in educational institutions collaborate effectively. Since 2018, its focus has expanded to end-to-end automation of institutions far beyond the traditional ERPs. The company offers ERP for Administration, Learning Management System with Video Conferencing integration, AI-proctored Examinations, No-code Business Process Automation Engine for contactless & paperless campus, and Campus Social Network for digital engagement.   
Hemant Sahal, Founder and CEO, CollPoll, said, "We are witnessing a huge inbound demand coming from Pune with regard to digital campus solutions that can automate processes and keep accurate records. Progressive educational institutions are keen to adopt new technologies and are focused on providing a digital and smart campus experience to their students. Our analytics and insights have helped the premier campuses in Pune use data-informed decisions to ensure each and every student has an engaging and enriching experience. We aim to impact 20K+ users in institutions across Pune by being their long-term technology partner." 
Prof. Prabhat Ranjan, Vice Chancellor, DY Patil International University, Akurdi, added, "As a university known for teaching innovation and advanced technologies, we always walk the talk and have focused on use of digital technology since day one. DYPIU believes in the progressive use of technology and we have found a good partner in CollPoll. It has been helping us automate administrative and academic functions to improve efficiency and engagement."
  Advt