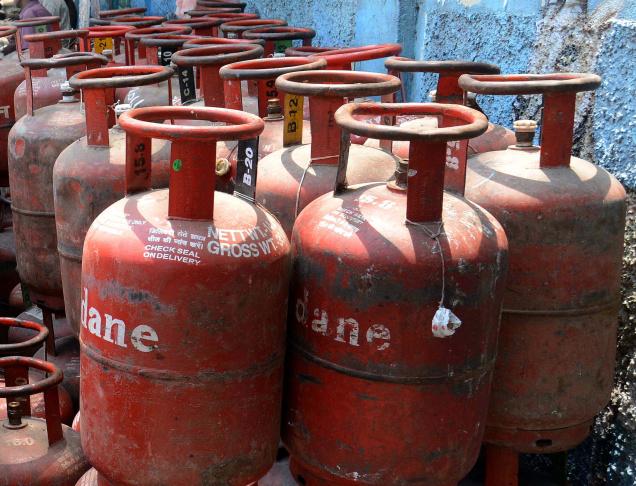 Pune, 1st November 2021: Even before Diwali, LPG customers have suffered a major setback. Oil marketing companies have increased the prices of commercial LPG cylinders by Rs 266 per cylinder with effect from today (November 1).
It is a matter of relief that there has been no increase in the prices of domestic LPG cylinders. 
After this increase in the prices of LPG cylinders, now the prices of commercial cylinders (19 kg) have gone up to Rs 2,000.50 in Delhi, Rs 1,950 in Mumbai, Rs 2,073.50 in Kolkata and Rs 2,133 in Chennai.
There has been no increase in the prices of domestic LPG cylinders. Last hike in Delhi, non-subsidised domestic LPG (14.2 kg) is selling at Rs 899.50 per cylinder. At the same time, the domestic LPG cylinder price in Kolkata is Rs 926 per cylinder and in Chennai it is Rs 915.50 per cylinder. 
In Pune, the price for a 14.2kg non-subsidised LPG gas cylinder is Rs 902.50. It was priced at Rs 597 in November 2020. 
However, considering the pace at which the crude oil prices are rising, it seems that soon the domestic LPG cylinder prices will cross Rs 1,000 per cylinder. The prices of domestic LPG cylinders in Delhi were Rs 694 per cylinder in January, which has now gone up to Rs 899.50 after the eighth consecutive increase.
How are the LPG Cylinder Prices Determined?
Whenever the prices of LPG Cylinder go up you must be wondering what is the reason for this. The prices of LPG cylinders mainly depend on two things. First, global crude oil prices and second, dollar-rupee exchange rates.  
Advt