Commuters Can Now Take A  Helicopter Ride From Pune to Mumbai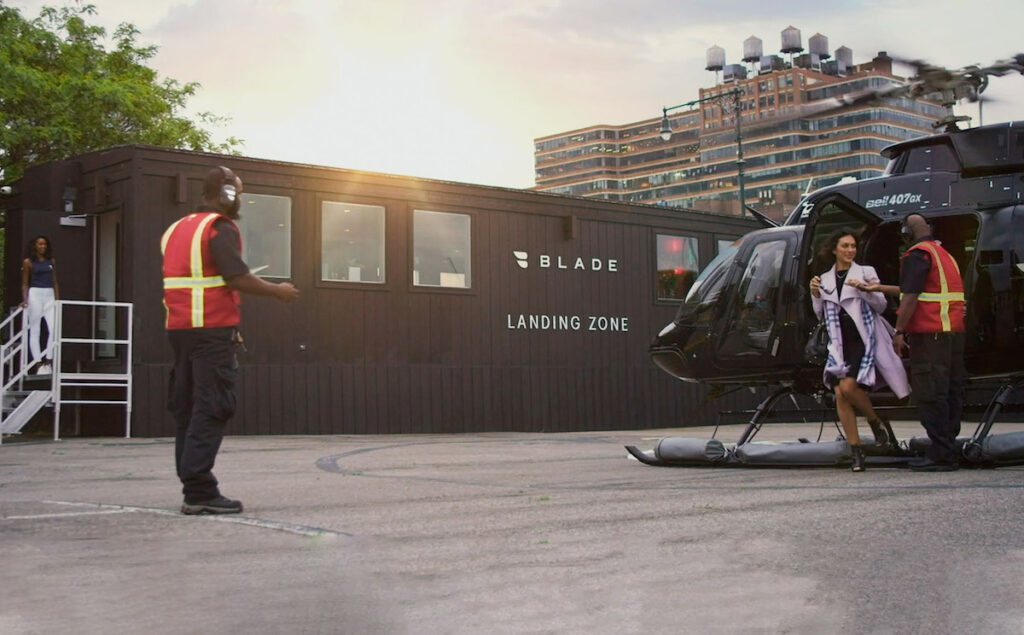 Shikha Chaurasia
Pune, November 10 2020: Commuters will now be able to travel from Pune to Mumbai in just a blink of an eye. Helicopter transport service provider Blade has joined hands with real estate developer Panchshil to provide helicopter transport services from Yoo villas in Kharadi.
Helicopters services will be open to office-goers of Kharadi and residents living in the Yoo villas. The helipad can also be used by Blade flyers as an access point who are interested in using the facility.
The services will be very beneficial for frequent commuters as it will cut the travel time short and it will just take 35 minutes for reaching Mumbai from Pune.
Founder of Hunch Ventures and Blade India Karanpal Singh said that this move was aimed at reducing the time of commute and it will improve the work-life balance for frequent travellers. It will provide users with an alternative which is fuss-free, safe and reduces time significantly.
The authorities think that with this move and the policy of pay-per-seat, affluent families, businesspersons and corporate executives will be able to travel frequently.
Director of Panchshil Realty, Sagar Chordia said, "We are very happy with the move of Blade India providing helicopter transport services between our helipads in Yoo Villas in Pune and Mumbai. For frequent commuters, travel will now become easy and the travel time will also reduce significantly which will attract travellers."
Follow and Connect With Us on WhatsApp  Telegram  Facebook  Twitter  YouTube Instagram Linkedin