Congress MLA Vishwajeet Kadam injured in a car accident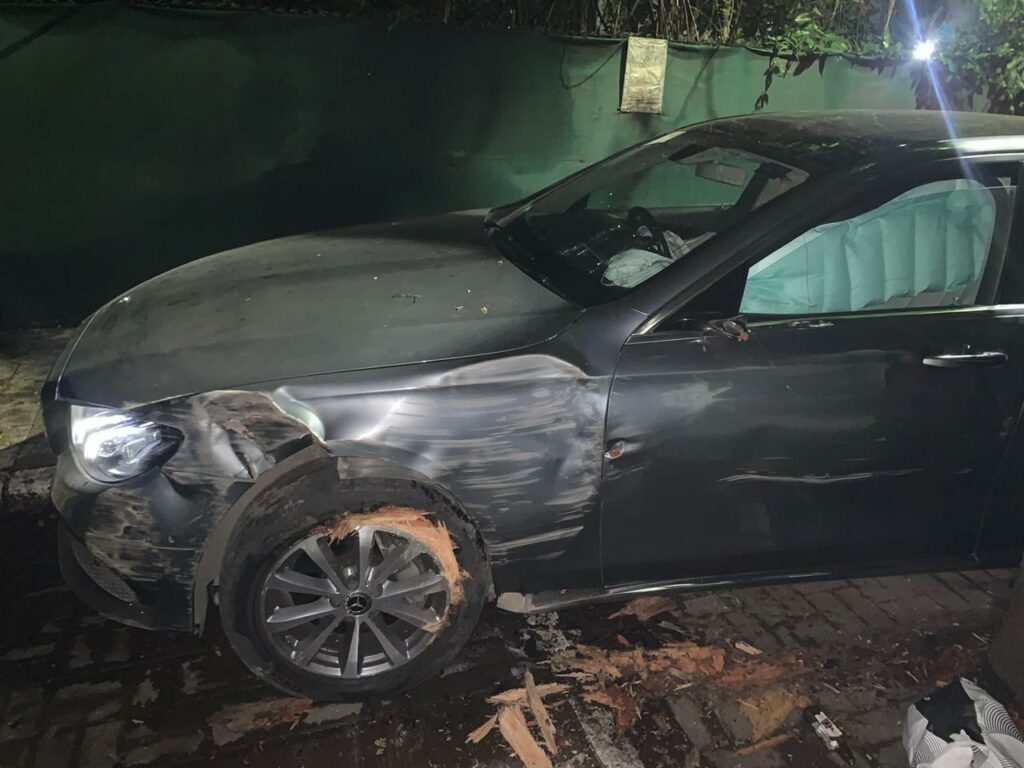 Pune, November 7, 2019: There was a narrow escape for Congress MLA Vishwajeet Kadam when the car he was travelling in met with an accident near his residence in Pune on Wednesday night. The Mercedes car was badly damaged.
As per information received from Kadam and other sources, the accident happened when Kadam was returning to Pune from Mumbai. As he neared his residence 'Raigad' bungalow on BMCC Road, Deccan area, the car collided with a tree while trying to save a biker. Kadam and his driver escaped with minor injuries on hand.
On Thursday, Kadam posted on Facebook about the accident and also said that he is alright and there is nothing worry.
Dr Vishwajeet Kadam (born 13 January 1980) is a politician and currently an MLA from Palus-Kadegaon (Vidhan Sabha constituency) in Sangli district of Maharashtra. Son of late congress leader Patangrao Kadam, Vishwajeet was born and brought up in Pune. Kadam has a B.E, MBA, PhD in Management and has also completed Management and Leadership in Education from Harvard University.
Some know him as the Working President of Maharashtra Pradesh Congress Committee. Others know him as a Member of the AICTE (All India Council for Technical Education) And many more know him as the Secretary of Bharati Vidyapeeth. Different roles, different organisations, different responsibilities.