Corona Wreaked Havoc In The Stock Market, Investors' Lost Rs 8.77 Lakh Crore In One Day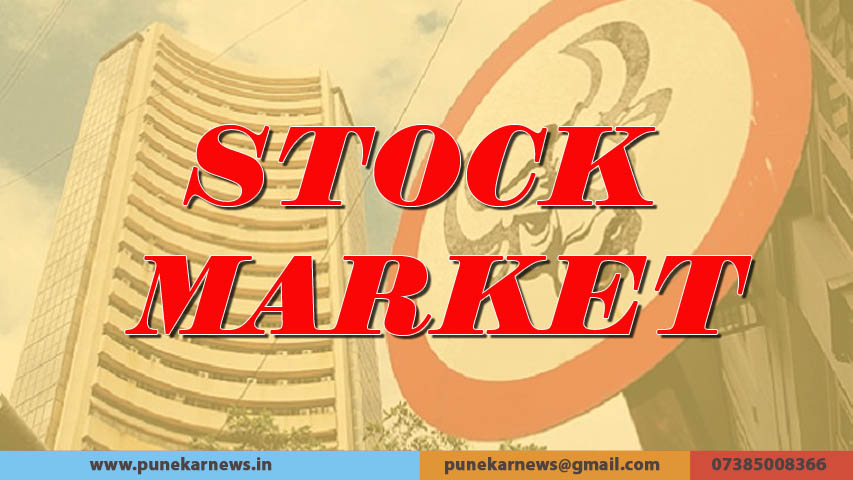 New Delhi, 13 April 2021: The Sensex fell by 1708 points on Monday and the Nifty closed below 14,350. The rise in the second wave of Coronavirus pandemic across the country led to a large drop-in investors due to an atmosphere of fear.
Traders said the second wave of the epidemic is becoming significantly more frightening and participants are now reassessing their recovery forecasts as local lockdown increases. Traders further said that the unexpected fall in the rupee further undermined confidence. The rupee has crossed 75 per dollar. The rupee closed at 75.05 per dollar, down 32 paise on Monday.
The 30-share Sensex closed 1707.94 points, or 3.44 percent, down at 47,883.38, registering the biggest drop since February 26. Similarly, the NSE Nifty lost 524.05 points, or 3.53 percent, to close at 14,310.80. However, Dr. Reddy's stock gained 4.83 percent on Monday. Apart from this, all the Sensex shares closed at the red mark. IndusInd Bank recorded the highest decline of 8.60 percent. This was followed by Bajaj Finance, SBI, ONGC, Titan, M&M, Axis Bank, ICICI Bank, and Bajaj Finserv.
Investors lost Rs 8.77 lakh crore in Monday's session, bringing the total market capitalization of listed companies on the BSE to Rs 200.85 lakh crore. The number of cases of coronavirus infection in India is breaking its old record every day. Maximum 1, 68,912 new cases have been reported in a single day.
Vinod Nair, head of research, Geojit Financial Services, said that the record cases of lockdown and corona are going down the market. It is believed that the results for the first quarter of the current financial year will be worse than the earlier estimates. Banking and related sectors are most likely to be affected. The impact on IT, Pharma and FMCG will be less.
The corona cases are expected to subside in a few weeks when the economy returns to track again. During the trading period, all the indices declined by sector. Realty made the maximum dive of 7.70 percent. BSE Midcap and Small cap also declined by 5.32 percent. There was a mixed trend in the international markets. Stocks of China, Hong Kong and Japan were in decline, while the South Korean stock market recorded a slight gain. European markets were in the lead in early trade.
Follow Punekar News: