CREDAI-Pune Metro steps forward for good facilities for construction workers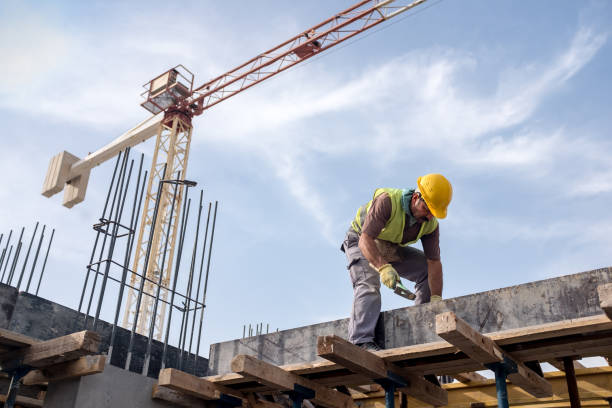 Pune, 11th May 2022: In order to promote the welfare and well-being of the labourers, who play an important role in the Real Estate sector, CREDAI Pune Metro along with its Labour Welfare Committee headed by Sapna Rathi and Kushal Wing headed by J.P. shroff will present 'Best Facility Award 2022' for its developer members including RERA members and other real estate association members in Pune region, who provide best facilities to their labourers.
The Awards in its second year will be organized under the association's Labour Camp Competition and will be held on Friday, August 19, 2022 in Pune. The awards will be given in the form of cash and a trophy to the developer members selected by the jury, which will be third party recognized organizations. The Awards in its first year were held during the pandemic in which about 87 developers had participated with Pune Construction Engineering Research Foundation (PCERF) being the jury.
This year, there will be 3 main categories based on labour strength, which will include 21-100, 101-300 and 301 and above with each category having one gold and one silver award. There will be special category awards based on several criteria, which will include BOCW Registration, Health & Hygiene, Accommodation and Sanitation, Skill Development, Crèche Facility, Safety, Financial Literacy of Labour, Women Worker's welfare, Innovation and Upgradation in Standard of Living of Labour.
Ranjit Naiknavare, Vice-President, CREDAI- Pune Metro said, "Labourers are the backbone of the industry, we encourage a safe and healthy environment for their well-being, upgradation of their social life and their growth. We care for our construction workers and have continually held various camps for health, skilling and upgradation for them with the latest one being mass vaccination drive. So with an aim to recognise the importance of construction labour, CREDAI-Pune Metro has arranged a competition amongst its developer members and their teams to create facilities to labour and also adopt the best hygiene practices and standard industry norms at their Labour Camps that would set an example equal to the international standards. We continue to do this through our various CSR initiatives and this is another step in the same direction."