CREDAI Pune Metro to set up an advanced ICU at a PMC Hospital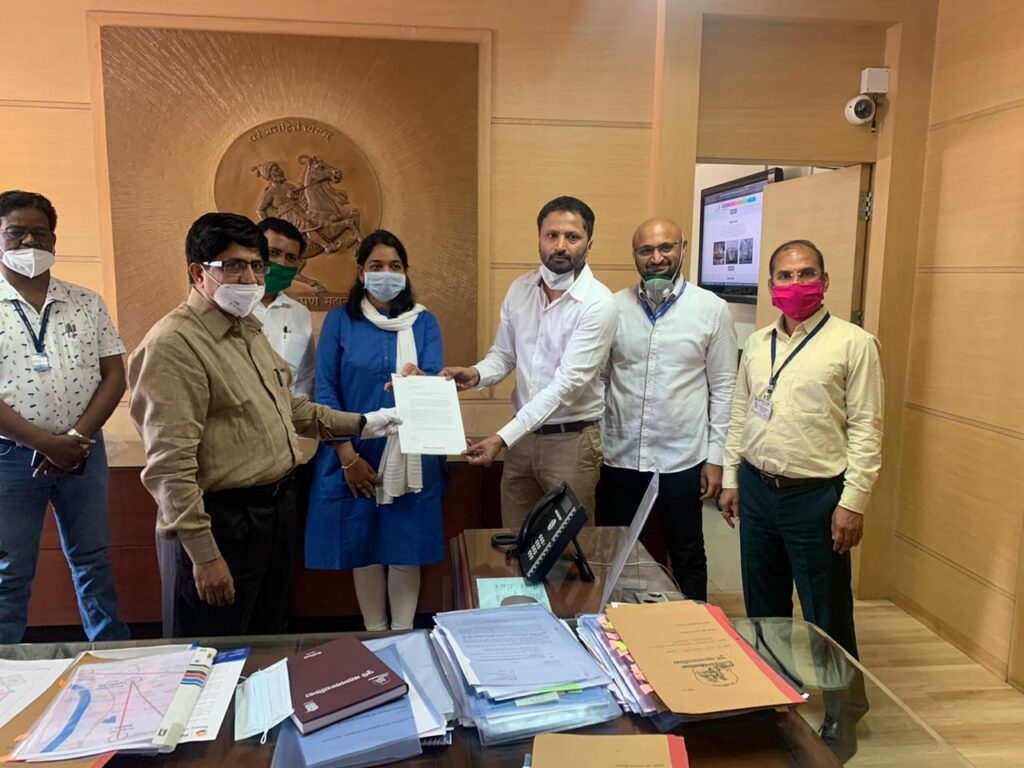 Pune, April 19, Upgrading the infrastructure of public healthcare system can make the fight against Corona stronger. Identifying this fact, CREDAI Pune Metro, the Pune Chapter of Confederation of Real Estate Developers' Association of India (CREDAI) has proposed to set up an ultramodern ICU (Intensive Care Unit) at PMC's Dalvi Hospital at Shivaji Nagar.
The draft proposal was made under the guidance of Suhas Merchant, President of CREDAI Pune Metro and was recently submitted to Shekhar Gaikwad, Municipal Commissioner of Pune Municipal Corporation by I. P. Inamdar and Tejraj Patil, representatives of CREDAI Pune Metro. Rubal Agarwal, Additional Commissioner of PMC, Prashant Waghmare, City Engineer and Shriinivas Kandul, Chief Engineer of Electrical Department of PMC were also present on the occasion.
"Since the proposal has been accepted by the Municipal Commissioner work for setting up this modern ICU at Dalvi Hopital has already begun and is expected to get completed in next 15 days. The estimated cost of setting up this ICU may come close to Rs. 1 Cr and the entire cost would be borne by CREDAI Pune Metro", informed Tejraj Patil.
This advanced ICU will have beds, ventilators, defibrillators, suction machines, ECG machines among other equipment to make it a fully functioning ICU unit.