Goa becomes Coronavirus Free State, No new case since April 3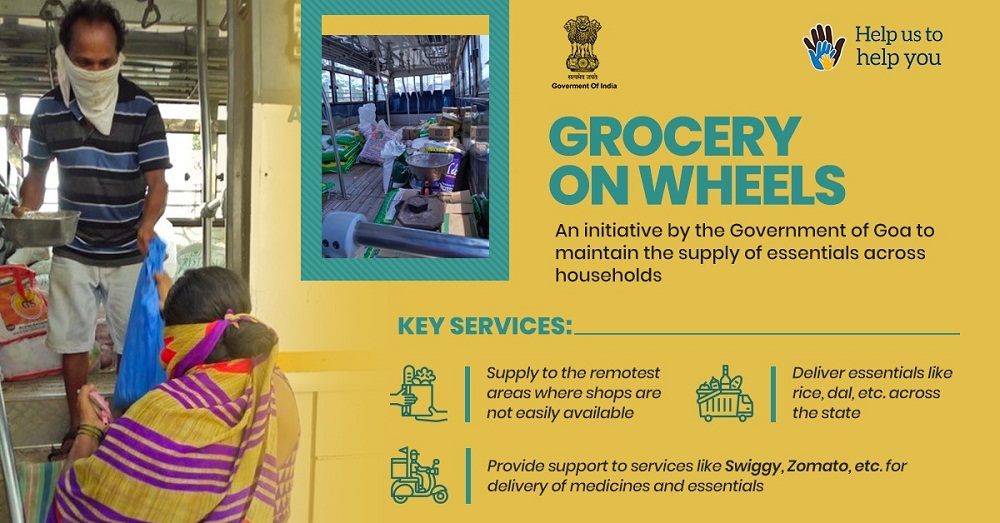 Goa, April 19, 2020: The coastal state of Goa has become Coronavirus COVID19 free as the last positive patient has been cured. There has been no new case since April 3. There were seven total positive cases in Goa till April 3.
Chief Minister of Goa Dr Pramod Sawant tweeted, "A moment of satisfaction and relief for Goa as the last active COVID19 case tests negative. Team of doctors and entire support staff deserves applause for their relentless effort. No new positive case in Goa after 3rd April."
Vishwajit Rane, Goa Health Minister also tweeted, "Zero indeed has great value. Immensely happy to announce that all the COVID19 positive cases in Goa are now negative. Very grateful to our doctors & frontline workers who worked tirelessly & risked their lives to save others."
Meanwhile, 1334 new COVID19 cases and 27 deaths have been reported in last 24 hours across India, taking total cases to 15712 and deaths to 507. "No new case reported in Mahe in Puducherry and Karnataka's Kodagu in the last 28 days. 54 other districts in 23 States/Union Territories didn't report any cases in last 14 days. 2,231 patients have been cured so far in the country", informed Lav Aggarwal, Joint Secretary, Union Health Ministry in New Delhi today.
"There are 755 dedicated hospitals and 1389 dedicated health care centers in the country, this takes the total dedicated facilities – where severe or critical patients can be treated to 2144", he added.
Indian Council of Medical Research (ICMR) chief of epidemiology Dr Raman R Gangakhedkar said, "We have done 3,86,791 tests so far. Yesterday 37,173 tests were done, out of these 29,287 tests were done in labs of ICMR network while 7,886 tested in private sector labs."
In other update, Union Home Secretary Ajay Bhalla has written to all chief secretaries of states and union territories regarding e-commerce companies excluded from supplying non-essential goods, however they will continue to supply essential goods.
Also, more than Rs 36,659 Crore transferred by using Direct Benefit Transfer (DBT) through Public Financial Management System (PFMS) in the Bank accounts of 16.01 crore beneficiaries during COVID19 lockdown. Payments were also made under Pradhan Mantri Garib Kalyan Yojana. Rs 500 was credited in women account holder's Jan-Dhan accounts. Till 13.04.2020 total number of women beneficiaries were 19.86 crores, which resulted in disbursement of Rs 9,930 crores.