Crowd funding saves 4 year old child's life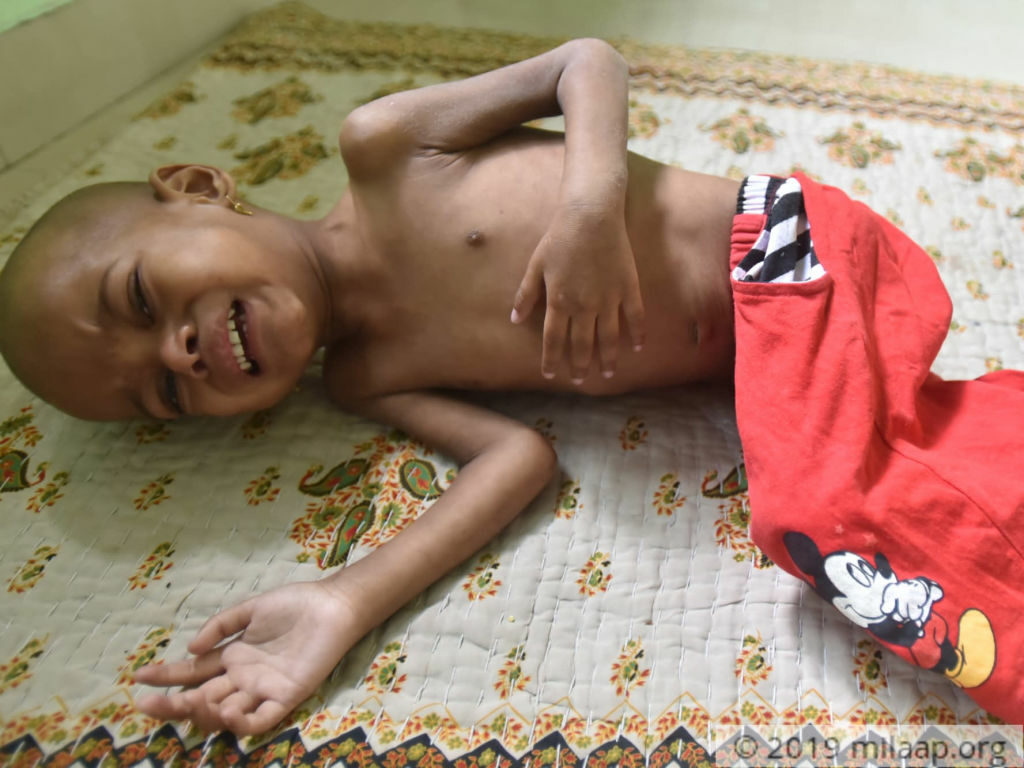 6 November 2019, Pune- A 4-year-old Pune boy raised over 19 lakhs in just 7 days through a crowdfunding campaign on Milaap.
Caspase 8 mutation is an extremely rare condition with only a handful of children in the entire world reported to have this ailment. Unfortunately for Sandeep and Arthi, a couple from Pune, their son Aarav Tagadkar became one of the rare reported cases of this deadly condition. From the time of his birth Aarav was in pain, Sandeep took him from hospitals to hospitals in various cities. For 4 long years, no doctor could even diagnose the reason why Aarav was not able to lead a life like other kids of his age. Finally, when it was confirmed that this was a case of Caspase 8 mutation, Sandeep and Arthi had only 7 days to find 19 lakhs needed for a Bone Marrow Transplant one of the costliest medical procedures.
The family had already exhausted their savings and sources for borrowing money in the four years they were treating Aarav. A sum of 19 lakh was next to impossible for Sandeep's family with his limited income. The family was in need of help and this is when they turned to crowdfunding to raise the money required for Aarav's treatment. The need had to reach as many people as possible since the amount required was high and the time was short. A fundraiser was set-up on Milaap, South Asia's largest crowdfunding platform, inviting donations to support Aarav's treatment and the platform actively helped in ensuring maximum reach for the cause. What happened in the next 7 days is a story that would restore our faith in humanity. Donations poured in from all over the country and abroad, and the Bone Marrow Transplant was performed as advised by the doctors within the available time. Aarav has now shown tremendous improvement according to the doctors and is on the road to complete recovery.
The city of Pune has shown great empathy in such cases in the past as well. The Co-founder and CEO of Milaap, Mayukh Choudhury says "There was a similar case of Prajakta Bakshi from Pune. Her family had two cancer patients. She was raising funds on Milaap for her husband's and her father's cancer treatment. The campaign raised close to 7 lakhs and got donations from more than 230 generous donors". Over the years Milaap has observed a rising trend in the campaigns set-up from Pune. Commenting on these trends Mayukh added "Milaap has seen a 2X rise in the campaigns set-up from Pune over the last two years. An amount of 10.5 Cr has been raised in total for various causes from Pune of which 75% is from medical causes"
Fundraising on Milaap is primarily done to raise funds for emergency medical expenses, however, people have also raised funds for other causes like sports, education, women empowerment, animal welfare etc. More than 2 lakh people have generously donated over 47 Cr for various causes from Maharashtra. Close to 12000 fundraisers have been set-up so far from the state.
Setting up an online fundraiser is a process of less than 5 minutes and does not require a lot of technical know-how. Campaigns can be set up using Whatsapp, other instant messaging apps and even without typing, by recording their story in any of the 8 available Indian languages. It is then automatically transcribed to create text. All of these features open up online fundraising to anyone with a smartphone. Milaap has so far raised over 650 crores for such causes from across India, over 80% of which is for medical and related needs.