Defence Minister urges NCC to Work for Swachh Bharat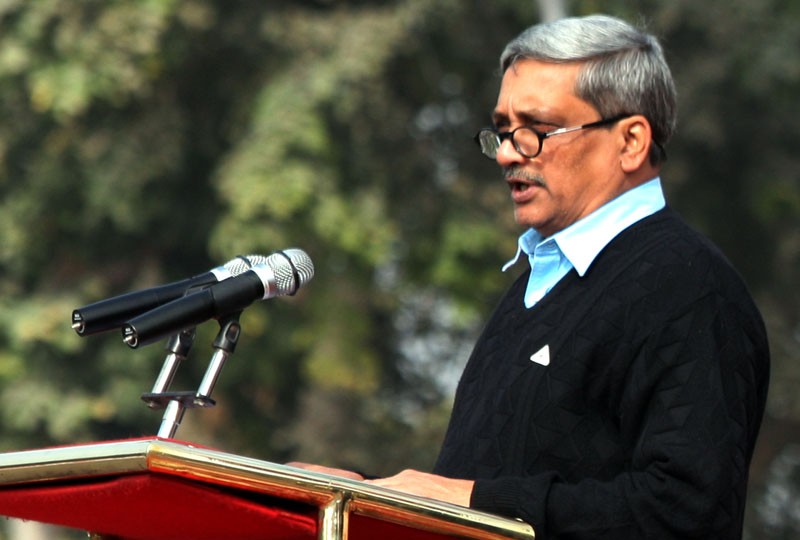 Defence Minister Manohar Parrikar has called upon the Director General of National Cadets Corps (DG NCC) Lt Gen A Chakravarty to consider Swachh Bharat Abhiyan as one of the special programme and theme for the year 2016. Speaking on his visit to the NCC Republic Day Camp 2016 at Delhi Cantt, today, he said each team of the NCC formation should choose at least one village or area, not only to keep it clean but also to create awareness of Swachh Bharat Campaign. Commenting that sports has always been a vital ingredient of the NCC curriculum, the Minister complimented the NCC in entering the Limca Book of Records on International Day of Yoga on 21 June 2015 and winning the Jawahar Lal Nehru Hockey Tournament. Wishing the girl cadets slated to scale the Mount Everest in May/June 2016 'All the Very Best', he also remarked that the NCC is doing a great service to the Nation by transforming the 'Youth of the Nation'.
Shri Parrikar also stated that the initiatives taken by DGNCC to revise the training philosophy and the syllabus to keep pace with current socio-economic demands and aspirations of all stakeholders of the country and youth is a step in the right direction. Shri Parrikar conferred Raksha Mantri Padak and Commendation Cards to NCC Cadets for their exemplary performance and devotion to duty at an impressive Investiture Ceremony on the occasion. This year the RM Padak has been awarded to Senior Under Officer Satabdi Roy of Odisha Directorate. Raksha Mantri Commendation Cards have been awarded to Senior Under Officer Sonika (Punjab, Himachal Pradesh, Haryana & Chandigarh Directorate), Senior Under Officer Milan Khan (West Bengal & Sikkim Directorate) and Senior Cadet Capt SM Shahid (Madhya Pradesh & Chhattisgarh Directorate).
The Minister also visited the Flag Area where he was briefed by the young cadets about their respective States highlighting various social themes.
Earlier the Defence Minister was received by the DG NCC Lt Gen A Chakravarty on his arrival.