Deputy Chief Minister Ajit Pawar launched 'SEVA App' for Police Service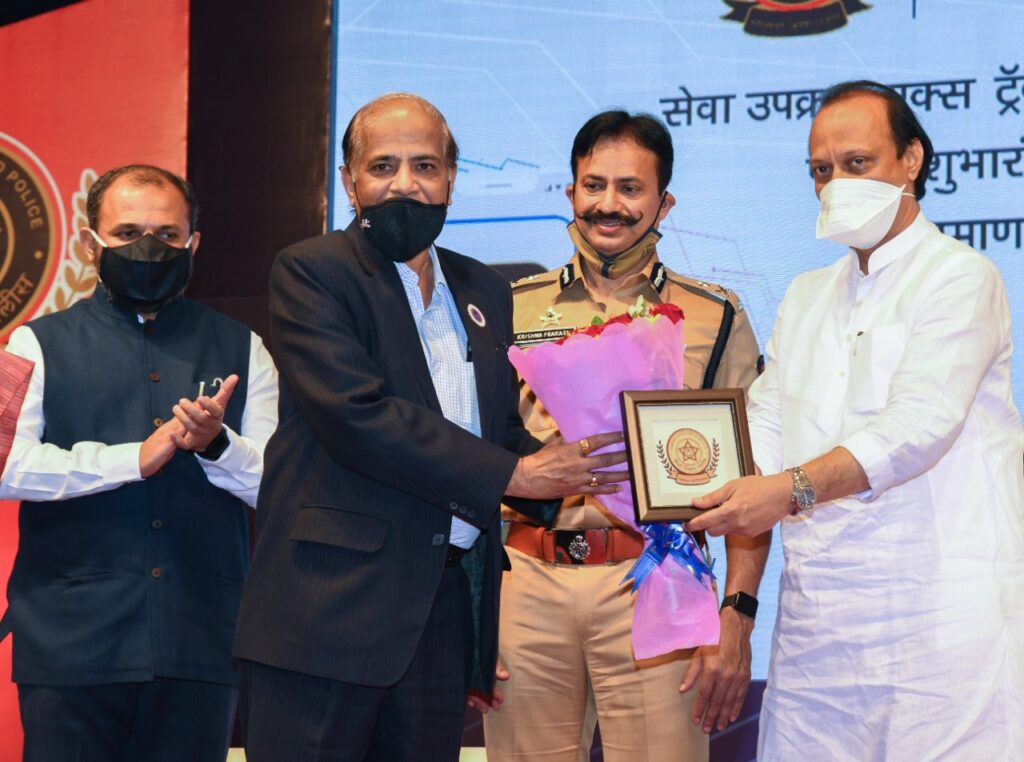 Pune, 5 February 2021: Professors and students of the Computer Department of MIT School of Engineering at MIT University of Art, Design and Technology, Vishwarajbagh, Loni Kalbhor have developed 'Seva App' for police service. This app will be used to collect information of the citizens coming to the concerned police station and to solve their problems. This App launched by the Deputy Chief
Minister Ajit Dada Pawar's August hand at Ramkrishna More Natyagriha on Friday.
On this occasion,  Dr. Krishna Prakash, Pimpri Chinchwad Police Commissioner, Dr. Kishor Ravande, Principal, MIT School of Engineering, Dr. Rajnish Kaur Sachdev, Dean of School of Engineering, Dr. Reena Pagare, prof. Suresh Kapare and student Aviraj Singh were present.
Meanwhile, Deputy Chief Minister Ajit Pawar appealed to MIT ADT University to take initiative in reforming the police department and as a technology developer in many police-related projects. Suresh Hiremath, The Deputy Commissioner of Police, Prerna Katte, Assistant Commissioner of Police,  Sagar Panmandl, AIP to guide the student.
Professors and students from MIT ADT University's School of Engineering Computer Department have created a 'Seva App' for Police Commissionerate Pimpri Chinchwad. The app will be used in 15 police stations under Pimpri-Chinchwad Commissionerate. Under the Smart Police project, the app will be used to collect information of citizens coming to the police station and solve their problems. Aware of its social commitment, MIT ADT University has made the 'Service App' a free police department to suit their needs.
Prof. Dr. Mangesh Karad, Vice-Chancellor and Executive President of MIT ADT University, Pro-Vice-Chancellor Dr. Anant Chakradev, and Registrar Dr. Mahesh Chopde appreciated the professors and students for this. Encouraged further research and production.