Diego Juniors 'A', Durga S.A make a D-Day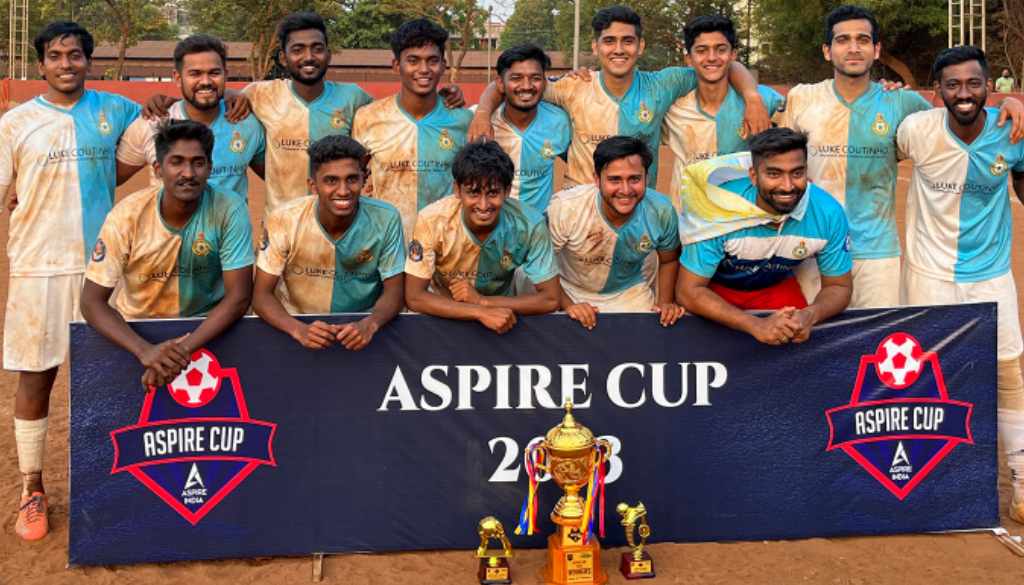 Pune, 21st May, 2021: Diego Juniors 'A' and Durga SA were crowned champions of the inaugural Aspire Cup 2023 powered by Bank of Maharashtra, at the Dr. Hedgewar ground, Pimpri, here on Sunday.
The tournament was played under the aegis of the Poona District Football Association (PDFA) and organised by Aspire India.
In the Super-First Division Final Diego Juniors 'A' fought off the strong challenge from Gunners F.C by a solitary goal (1-0).
After playing out a goalless first-half, it was Shubham Mahapadi (48th) who beat the offside trap of Gunners to slip it past the advancing goalkeeper Balaji Badne.
Shubham in the process emerged top scorer of the tournament.
In the Second-Third Division final, Durga S.A downed City F.C Pune 1-0.
The all important goal was netted by Karan Durga (25th) with a shot on goal that deflected off the keeper Rohit Nagare.
The winners of both sections were awarded Rs. 10,000 each, while the runners up were rewarded Rs. 6000 for their effort.
Later, the prizes were given away by Ex Corporator Babu Nair and Nitin Joshi in the Junior Section and Aspire India Co-Founders Srikant Iyer and Alois Franz Aigner in the Senior Section respectively.
RESULTS
Final; Super-First Division: Diego Juniors 'A': 1 (Shubham Mahapadi 48th) bt Gunners F.C: 0
Individual Awards
Best Goalkeeper: Brrnard Perreira (Diego Juniors 'A')
Top Scorer: Shubham Mahapadi (Diego Juniors 'A'; 5 goals)
Best Player: Jayant Nimbalkar (Gunners FC)
Final, Second-Third Division: Durga S.A: 1 (Karan Durga 25th) bt City F.C Pune: 0
Individual Awards
Best Goalkeeper: Nikhil Durga (Durga S.A)
Top Scorer: Satvik Nayak (City F.C Pune; 5 goals)
Best Player: Swapnil Mahamuni (City F.C Pune)