Dilasa Karyashala Distributes Essential Items for Diwali To The Parents Of Differently-Abled Children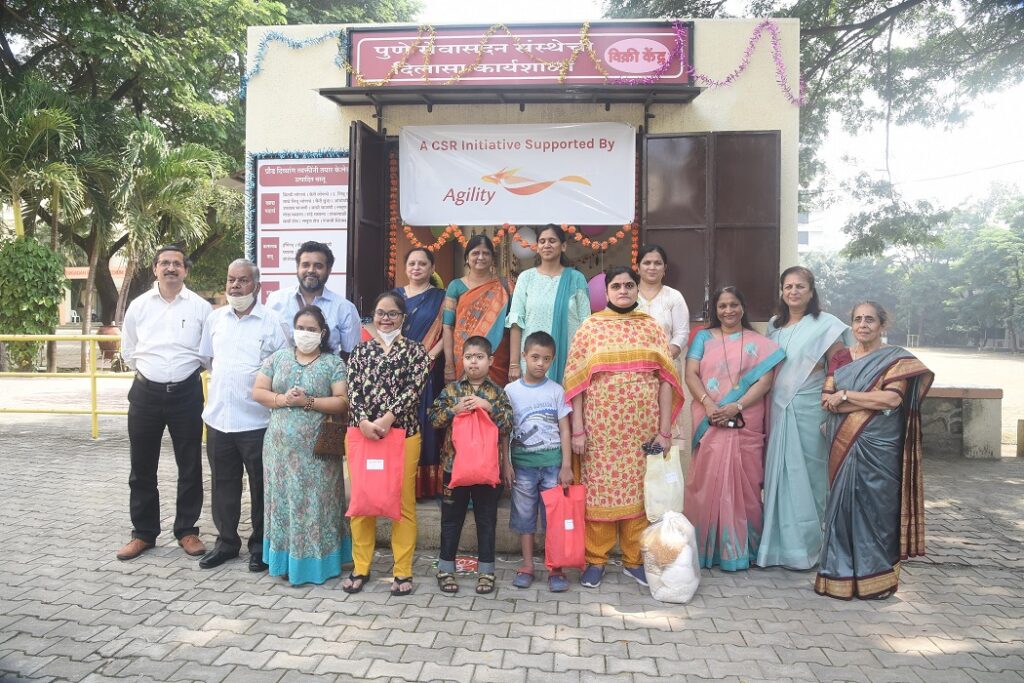 Pune, November 6, 2020: City-based Sevasadan Dilasa Kendra and Sevasadan Dilasa Karyashala that work towards rehabilitation of persons with disabilities distributed essential items for Diwali to the parents of differently-abled children at the Karyashala. The children were also given nutritious food kits, Diwali delicacies and chocolates.
This initiative was undertaken in collaboration with Agility Logistics and the purpose behind the distribution drive was to help the parents of differently-abled children in this difficult time of Covid 19 pandemic.
Maria Cementwala, Assistant General Manager, Agility Logistics along with Varsha Paranjpe, Vice President, Seva Sadan, Chintamani Patwardhan, General Secretary, Seva Sadan, Bharti Apte, member, Meghna Joshi, Manager, Dilasa Karyashala, Sangeeta Nagpurkar, Headmistress among others were present on the occasion. Cementwala also inaugurated the renovated sales centre of the Karyashala.
Follow and Connect With Us on WhatsApp   Telegram  Facebook  Twitter  YouTube Instagram Linkedin